Brigham Young Historic Park
In the middle of a short walk between the Temple Square and the State Capitol building was the Brigham Young Historic Park. The park is a representation of the lives and industry of Brigham Young and the early pioneers.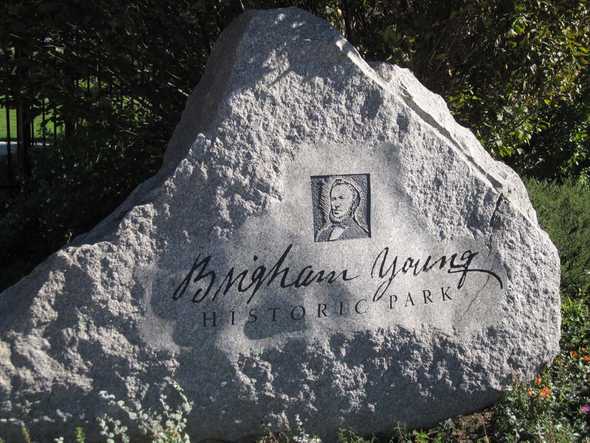 Brigham Young was a pioneer, a colonizer, a governor, and a religious leader. He served as President of The Church of Jesus Christ of Latter-day Saints from 1847 to 1877.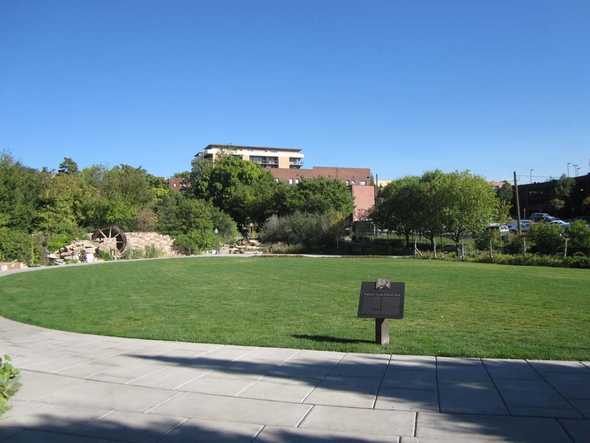 Wooden flumes were built to harness the power of streams and rivers, taking the water from natural channels and directing it to the waterwheel.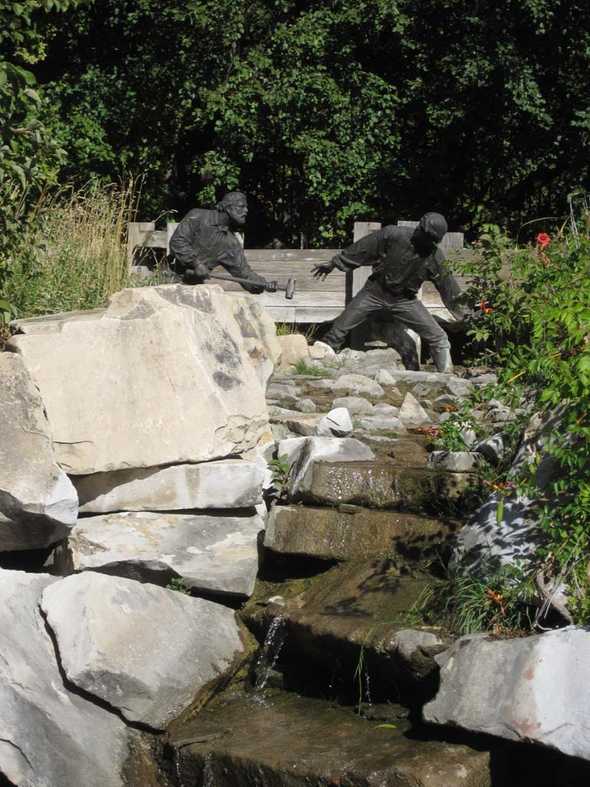 Waterwheels were used to power pioneer mills. The first mill on City Creekwas a gristmill, built in October of 1847 to grind wheat. Waterwheels also powered blacksmith shops, furniture making, and clothing mills.
Canyon quarries like Red Butte Canyon provided sandstone used in homes, civic buildings and the temple's first foundation. The granite in the massive temple walls came from Little Cottonwood Canyon.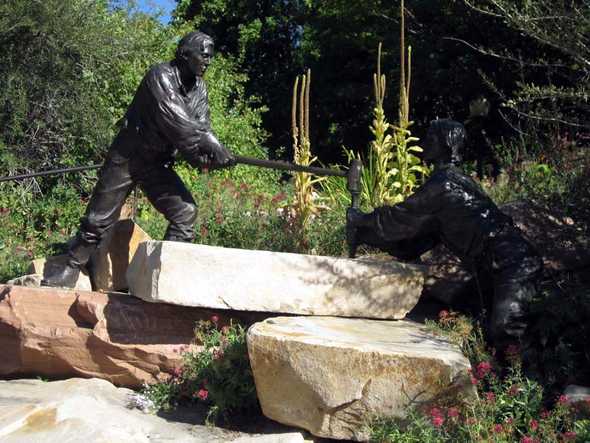 Brigham Young urged immigrants and missionaries to bring plants from around the world, including flowers, fruit and vegetable, medicinal plants, and fruit, nut and shade trees.
---