Day 9: Black Canyon of the Gunnison National Park
Driving out of the campsite, I came across these two creatures enjoying the quiet morning. The little one was bouncing all over the place, but stopped long enough for a photo.
I enjoyed the view at Tomichi Point while I waited for the Visitor Center to open.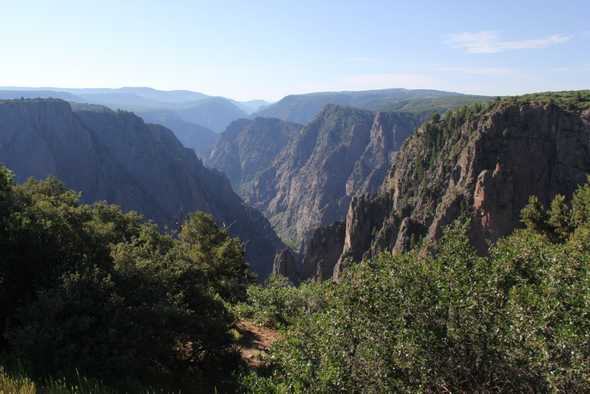 Ranger Tom Wardlaw hosted a rock hike this morning. If there is one person who know's his rocks, it has to be Ranger Tom with his box of rocks. It was truly a memorable hike. Rocks are made up of minerals. Minerals are made up of elements. Elements are the things on the Periodic Table of Elements. Now I get it!
Ranger Tom was so fantastic yesterday and this morning, I had him sign my Junior Ranger book.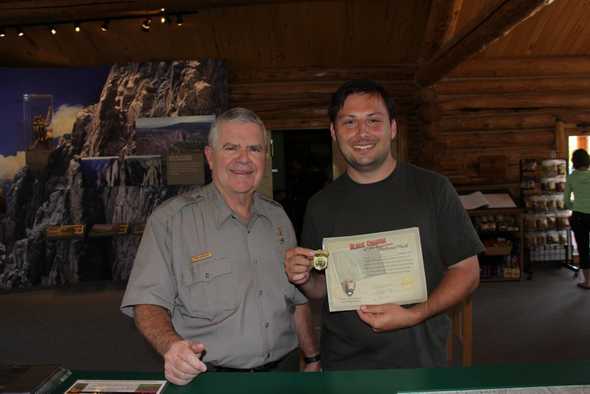 Afraid of heights? Chasm View isn't even the highest point!
It was interesting to watch as the sun and moving clouds changed the appearance of the canyon walls within a matter of seconds.
Warner Point Nature Trail is a nice 1.4 mile long trail. It offers beautiful views of the valley.
At the end of the trail, the view is so mesmerizing that one can spend hours enjoying the view of the clouds passing over, and the Gunnison river flowing below.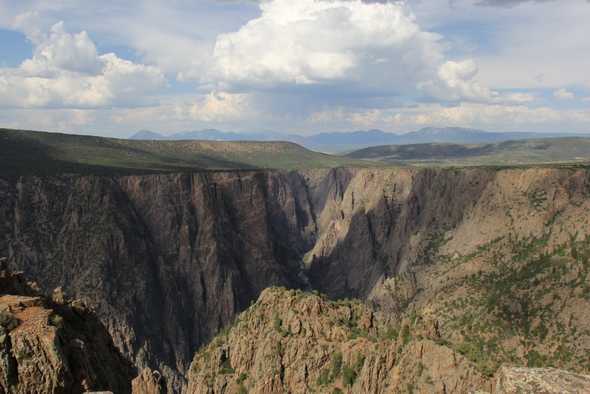 Heading back towards the Visitor Center, stops along the way offered views of the canyon walls. At Sunset View, the thin light tan layer is Entrada Sandstone that is 165-170 million years old. Rock below was formed in the Precambian period and is 1.75 billion years old. The oldest rock in the canyon!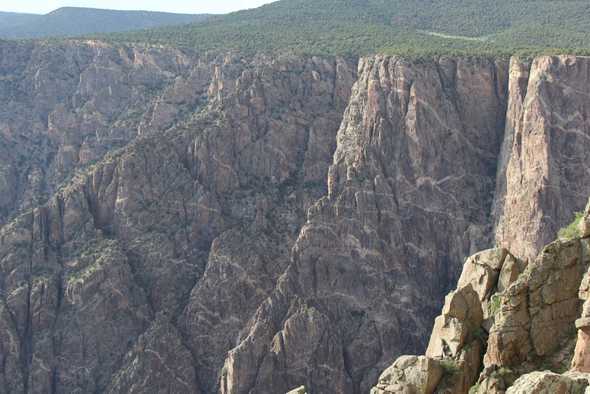 However, more than a billion years is absent from the geologic record of Black Canyon because either nothing was being deposited at a given time, or deposits were later eroded away and left no record of their presence. Talk about a significant piece of history going MIA!
At Dragon Point, the Gunnison River can be seen below the Painted Wall.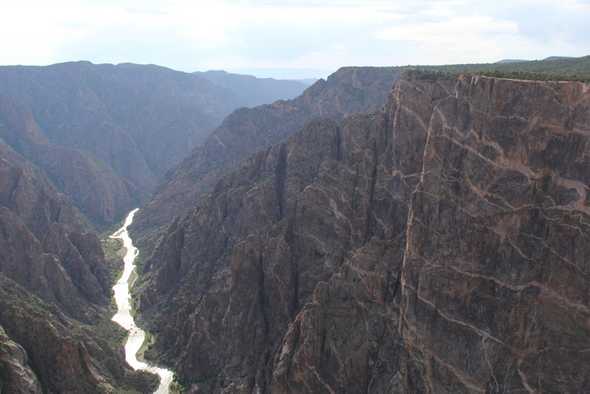 Painted Wall is the highest cliff in Colorado, at 2300 feet! That's nearly twice the height of the Empire State Building. Molten Rock was squeezed into fractures and joints in the existing rock, then cooled and hardened. The pattern is three-dimensional.
The deep canyon at Devils overlook isn't any shallower. But the rocks have more color (Mica, Feldspar, Quartz, and Garnet) and look more fragile.
Amazing how colorful and detailed the view is.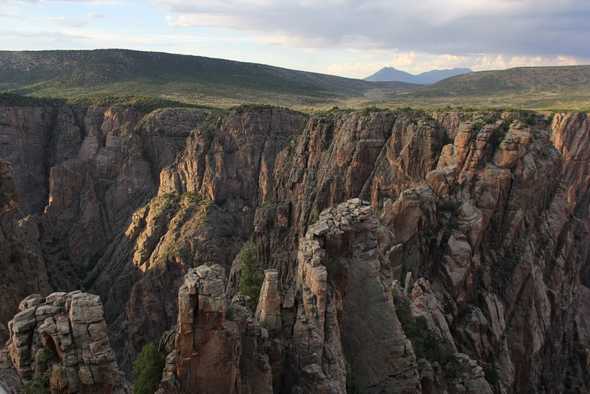 Oh hey, there's the moon peaking through the clouds.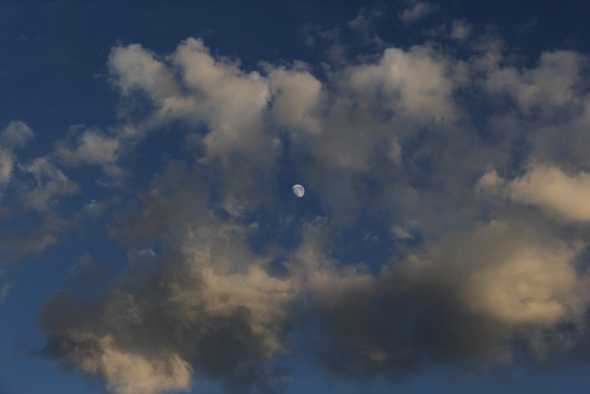 Ending the day at Sunset View, the view of the sunset didn't disappoint.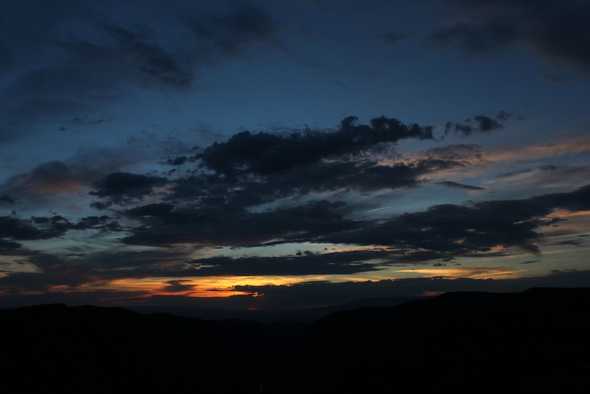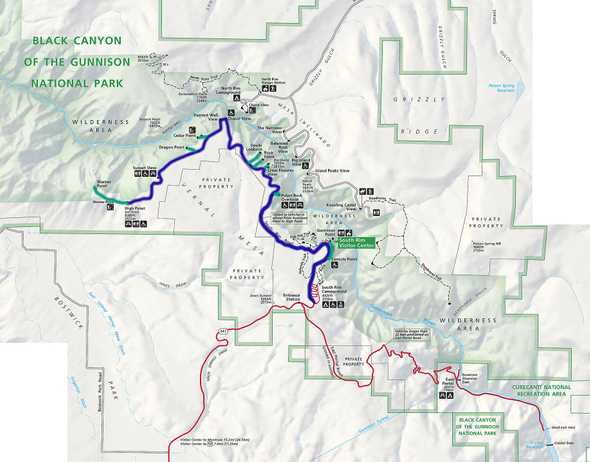 ---