Day 1: San Francisco to Reno
I'm off on a road trip to, and around, Colorado's National Parks. Day one of my road trip started across the Bay Bridge, passed Sacramento, and through the Tahoe National Forest. I followed Interstate 80 east to Reno.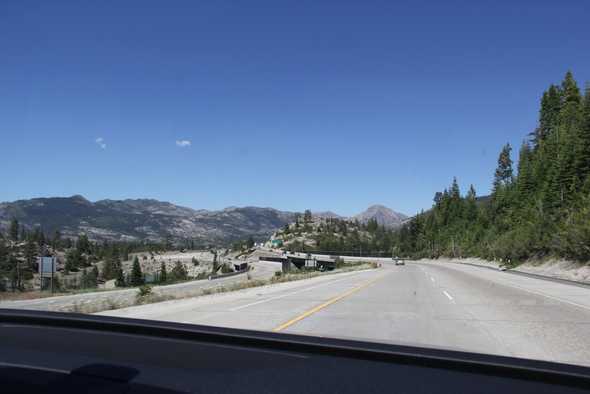 The last time I drove through the Sierra Mountains was when it had a snow pack a couple of years ago. Today, there's a drought. Not even a white capped mountain can be seen. However, the trees are green and beautiful, which is at least a little good news.
I stop at a pull off and am awed by the beautiful view of a lake surrounded by hills of trees.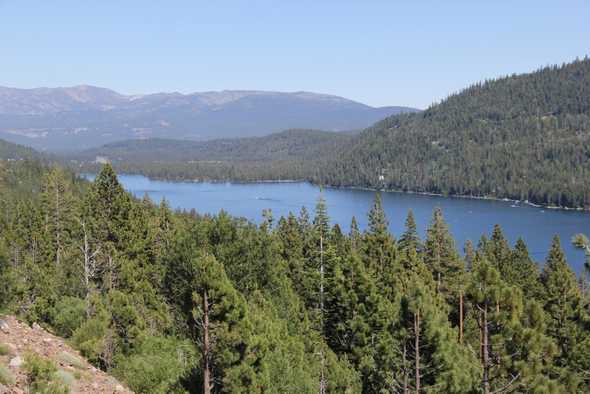 As I continue east on Interstate 80, the train track approaches and then hides in tunnels or snow sheds. I see an Amtrak train.
After some four hours of driving, I pass the welcome to Nevada road sign.
At another pull off, two bridge rails with the words Lincoln and Highway on them are remnants of roads that have come and gone. These bridge rails are the first built on the nation's first transcontinental highway. The Abraham Lincoln Memorial Highway ran from Times Square in New York to Lincoln Park in San Francisco between 1913 to 1927.
The highway was renamed U.S. 40 and then Interstate 80. The Nevada Department of Transportation saved them and put them on display.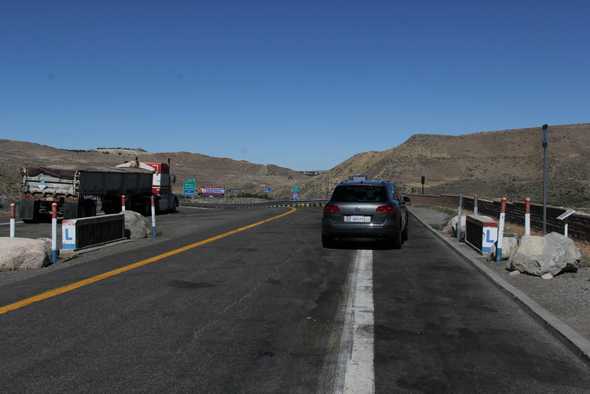 Before long, the Reno skyline was visible.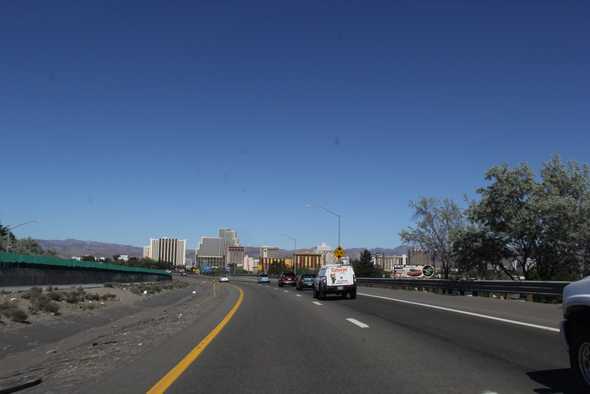 I stopped at Circus Circus and enjoyed their circus performances at the Midway. They aren't very long, about five minutes, and repeat throughout the day. But they are still fascinating to watch. I was particularly fascinated by how the chair act was constructed. The chairs interlock together to provide more stability.
Ending the day, I enjoyed a view of the sunset from the top floor of the hotel. It was much cooler inside than outside.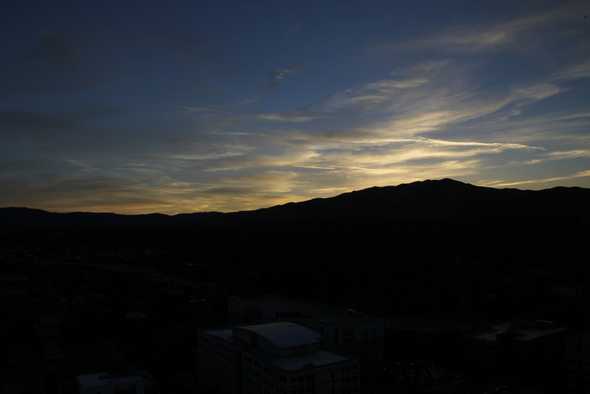 ---