Great things do happen to those who are patient. This morning, day 2 of launching the Orion spacecraft aboard a Delta IV-Heavy Rocket, we headed back out to the gantry at 4am. It felt kind of like de ja vu. In a way, it was. The bus ride, finding a spot on the grass, waiting a couple of hours for the sun to rise, and for all teams to be 'Go' for launch.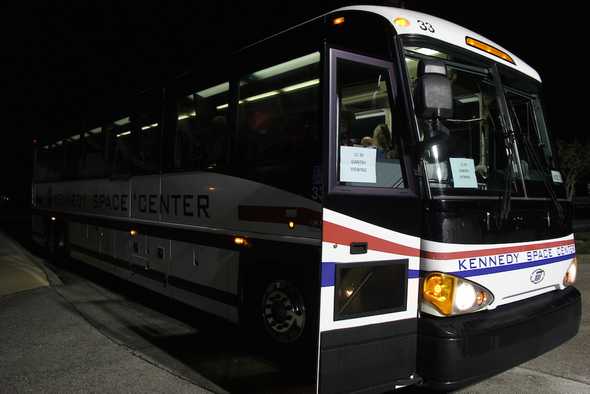 It felt like there were fewer people this morning and things went much smoother getting out to the gantry.
The time literally flew by this morning and before I knew it, the timer was counting down. There were no weather violations or valves being problematic this morning.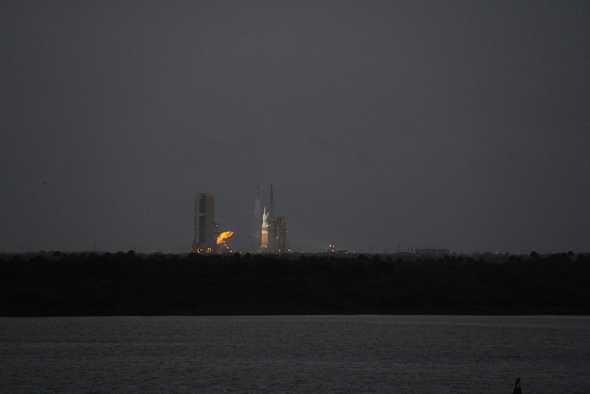 As the sun rose, and the clouds hovered overhead, this was the best conditions we could hope for.
At 7:05, the launch window opened. They wasted no time in getting the rocket lit. The rocket started off really slow. For a moment, it felt like something might have been wrong. But this rocket starts out really slow. And then, it shoots through the sky really fast.
Like STS-135, Orion disappeared into the cloud layer after a few seconds. But her roar could be heard for some time afterwards.
It was such a cool experience to see another rocket launch, and so neat to be at a historic launch for our next generation of human spaceflight.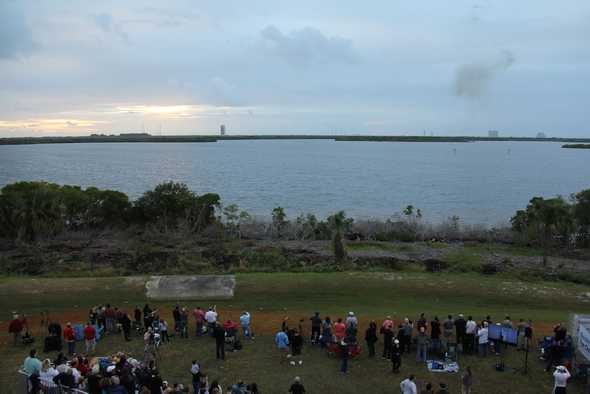 Back at the Visitor Center complex and four hours later, we watched both simulated video and actual video from outside of Orion capsule on a video screen. John Zarrella hosted several interviews as Orion found her way back to Earth, including one with Astronaut Bruce McCandless.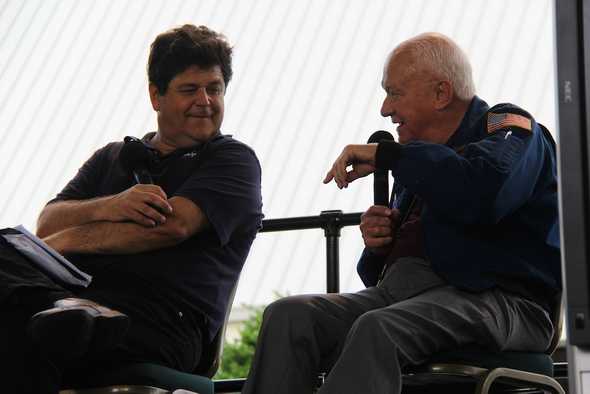 When word came, everyone was quiet and focused on the television screens as Orion made the final descent and landed in the Pacific Ocean.
This was a big moment in space history. Some were even on the edge of their seat.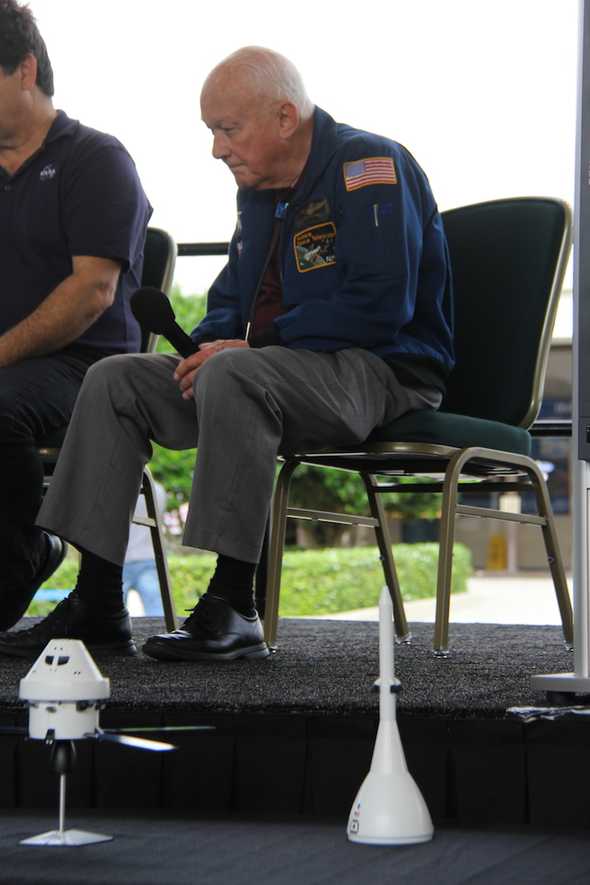 Orion proved that the heat shield could withstand reentry and successfully splashdown west of Baja, California. As the commentator on NASA television said, "America, this is your future space vehicle." It is going to be quite a vehicle and part of our space exploration history.
As a younger generation, it kind of feels like we're reliving the Apollo and Shuttle Program eras that our parents grew up experiencing. Having missed the early stages (err, and much) of those programs, my generation doesn't appreciate the significance. Being part of this event today made it significant. Hopefully one day in the near future, we will spark a big flame once again in American's lives and make space exploration a thing that is cool again.
---