Day 18: Mesa Verde, Chimney Rock, Great Sand Dunes National Park
This morning I ended my visit of Mesa Verde at the Visitor Center. Inside the Visitor Center, exhibits talk about the Ancestral Pubeloans.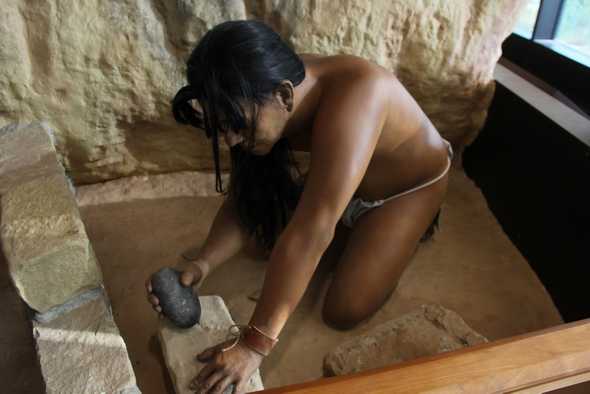 In another part of the building are windows that show the research that is done with artifacts recovered from the park.
Before leaving, Ranger Patti signed off on my Junior Ranger book, and I received my Junior Ranger badge.
My next stop was the Sand Dunes east of Mesa Verde. However, I spotted a road sign for Chimney Rock. Could it be the Chimney Rock I've heard of in the past? I took the exit and travelled down a paved road. I turned onto a unpaved road and continued in search.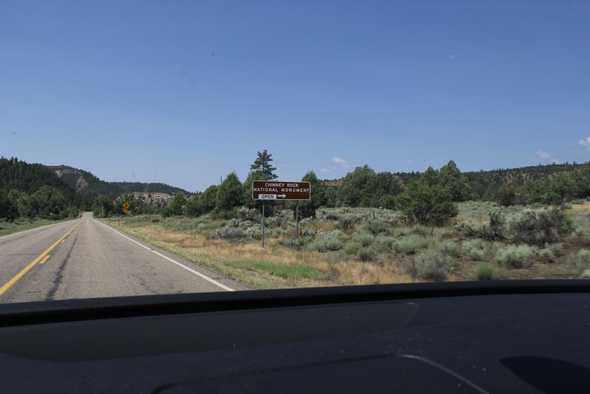 A small shack next to the parking lot was overwhelmed with volunteers. As soon as I got out of my car they asked if I was here for the tour. What tour? Where did it go? How long would it be? We caravanned up the freshly unpaved road behind a huge construction vehicle.
The tour started on the downhill side of the parking lot. We got to see more pithouses and a great kiva.
And a beautiful view of a farm down in the valley.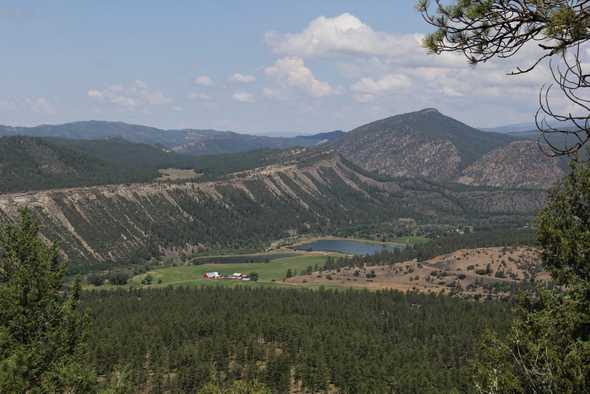 We stepped inside some of the pithouses.
On the way up the hill to Chimney Rock, we passed by a gate that stated only tours were allowed beyond this point. In 2008 Chimney Rock was put on Colorado's Most Endangered Places List.
Depressions in the ground are the only remains of some pithouses.
We got to climb up on Chacoan Great House for a better view.
At the top, Chimney Rock was visible. We couldn't go any closer.
The two hour tour was nice, but it was too long for someone who just came from Mesa Verde and understood the story of the Ancestral Pubeloans. The tour mainly focused on the remains of the shelters past inhabitants used, and not so much on the monument itself. The historical significance of Chimney Rock would have been nice.
Continuing east on US-160, I stopped at a pull off and was treated to a beautiful valley view. Bruce Spruce Ranch is in the distance.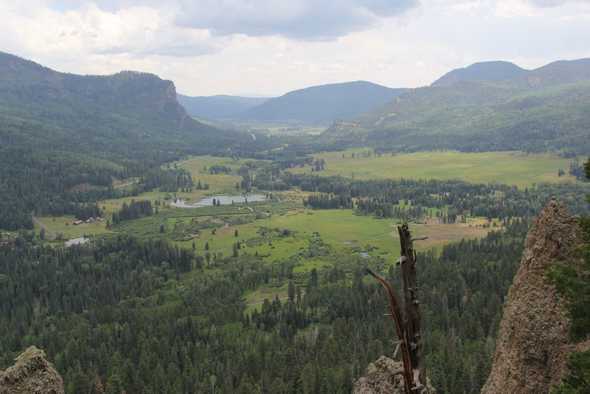 Another fascinating formation alongside the road.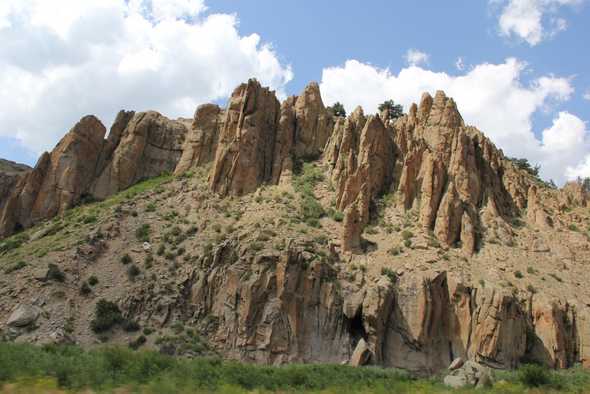 Great Sand Dunes National Park is located at the end of Colorado 150. You can see the dunes in the distance before you get to the park entrance.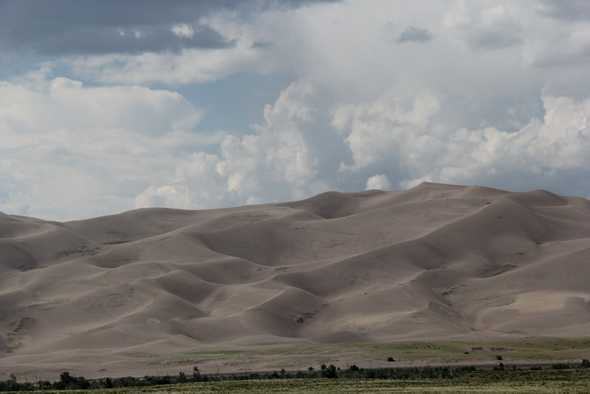 The park entrance.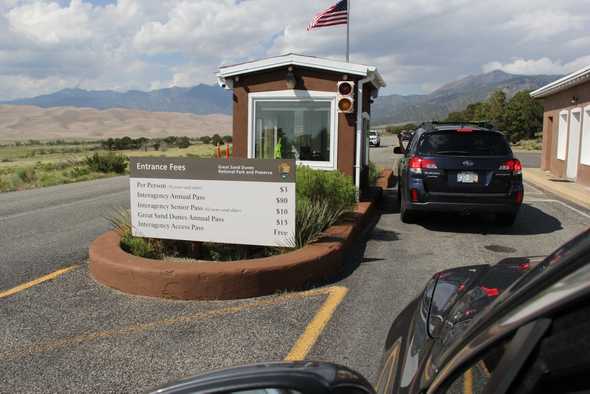 After setting up camp I found a parking lot that gave a good view of the dunes. It started to rain so the car was a good place to stay dry. The sunset was beautiful tonight.
The Ranger program tonight was held in a small room, crammed with people, because of the lightning storm outside. The ranger talked about similarities Earth and Mars has.
---