Day 15: Arches and Mesa Verde National Park
The road to the park entrance (and exit) this morning kept grabbing my eye. It is such an amazing National Park. No wonder there are so many visitors to this park each year.
But I'll have to come back again someday to continue my adventures here. I headed south on Utah 191 to Mesa Verde National Park.
A little ways down the road, Wilson Arch entices visitors to climb it. Wilson Arch was named after Joe Wilson, a local pioneer who had a cabin nearby in Dry Valley.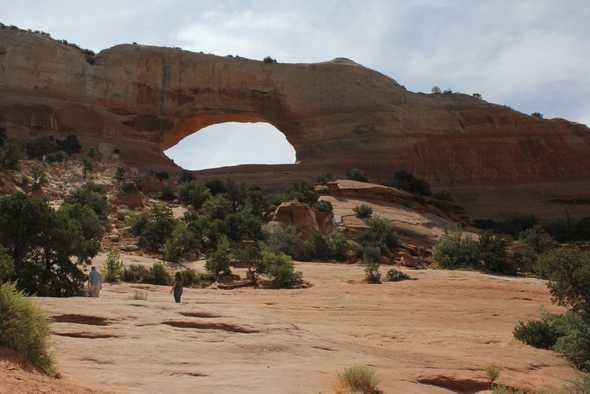 Continuing down the road, a huge sign caught my attention.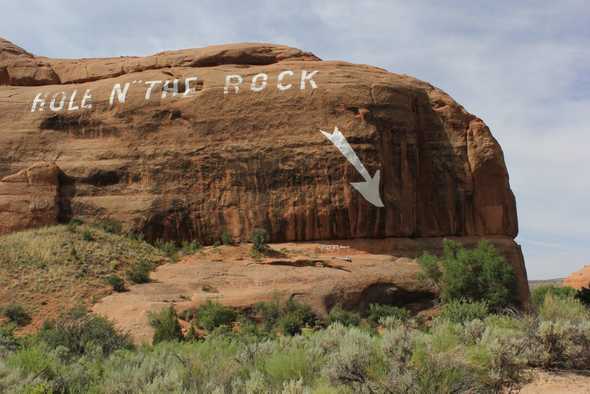 However, it isn't the immediate left, which is a small picnic area. It's the next left. ;-) Apparently it is a home that has been built inside a cliff. Pretty neat idea.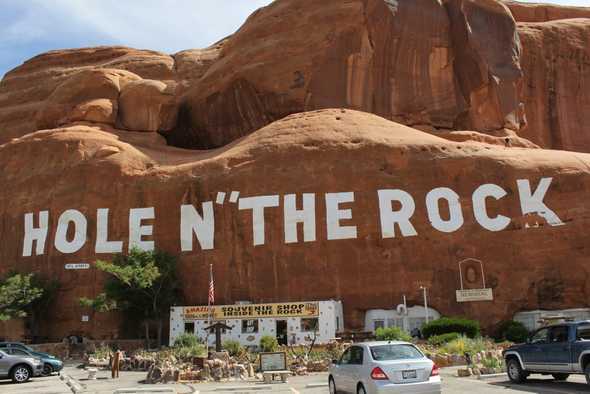 There's a Franklin D. Roosevelt Memorial carved into the side by Albert L. Chrisensen.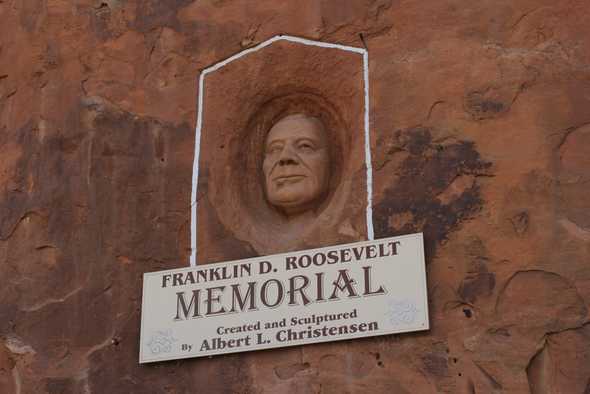 Crossing back into Colorado, another Welcome to Colorful Colorado sign greeted me. I feel like I've been here before?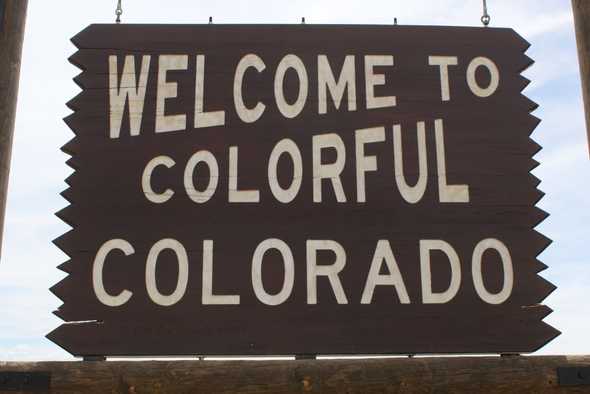 With Utah behind me, literally…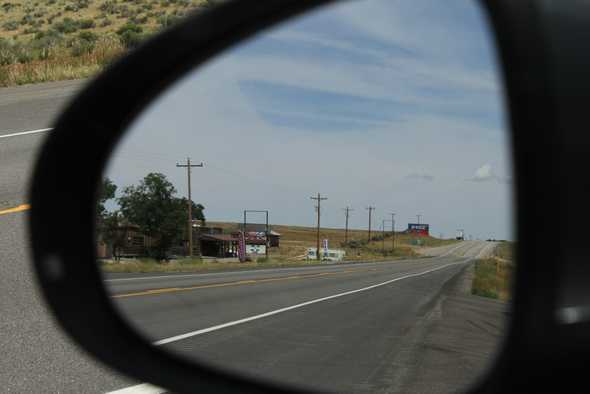 Entrance to Mesa Verde National Park. This park is a bit more…developed. The campground is pretty big. Apparently the Civilian Conservation Corps came in decades ago and built facilities that would handle a million visitors a year. They only get about half that each year. But the good news is they have free showers and wifi.
I spent the afternoon relaxing at the campgrounds and watching the puffy white clouds pass over. And then, a thunderstorm came through. I drove up the hill to where I was able to spot the lightning better.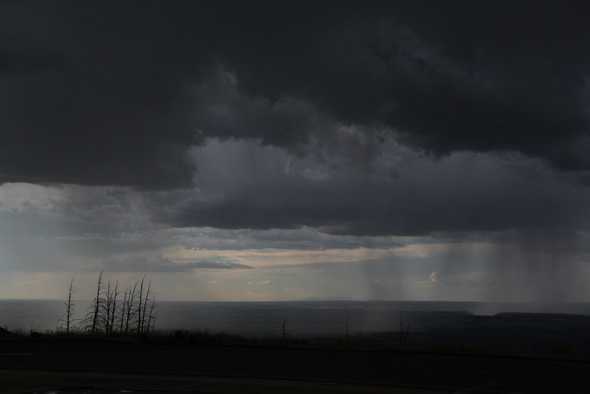 I guess this might be a recurring theme for this trip. Almost every first day of the parks I've visited have had a thunderstorm…or extreme heat.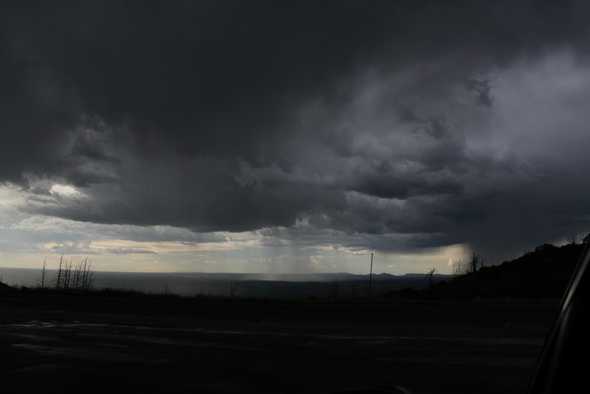 Throughout the storm, I spotted several planes flying back and forth. And the lightning was pretty serious. It had started a fire down he hill.
A fire pickup truck passed by to spot and keep track of the fire. A helicopter was also heard flying around, likely keeping control of the fire.
The sun lowered and disappeared behind the mountain.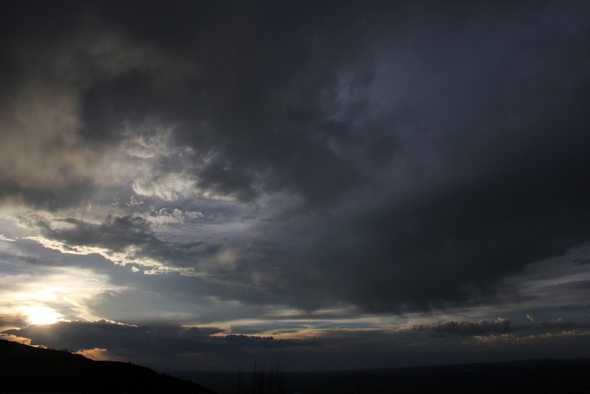 ---