Day 14: Arches National Park
I didn't have to go very far to see the sunrise this morning. Behind the campground are several rows of sandstone buttes.
After two weeks on the road, I still stop and find the colors of these formations fascinating.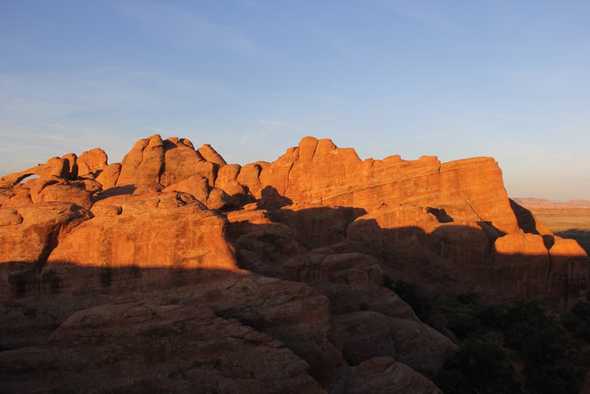 Bye bye full moon.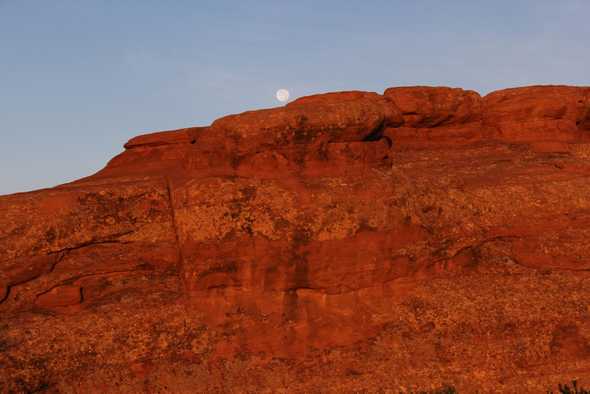 At 8am, it was already 84. It's gonna be another hot day. I started hiking the Delicate Arch trail early to beat the sun.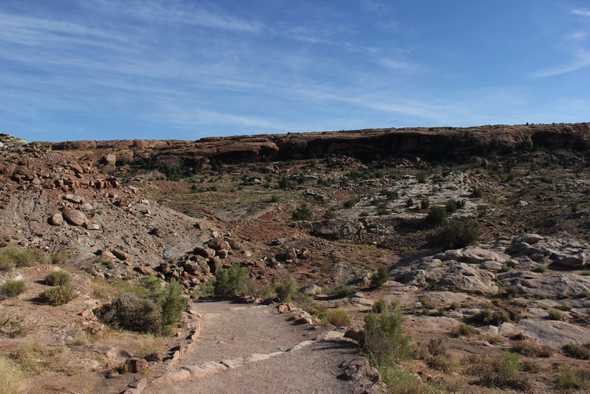 I now remember why I didn't hike this trail two years ago. With very little shade, you learn quickly to take breaks when you do find shade.
Or you bring your own shade.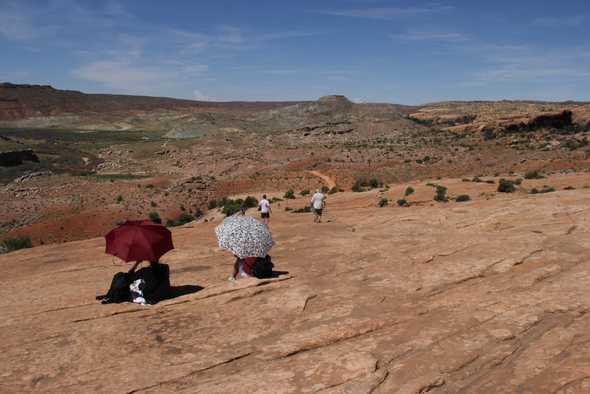 But the hike is definitely worth it when you turn the corner and see this.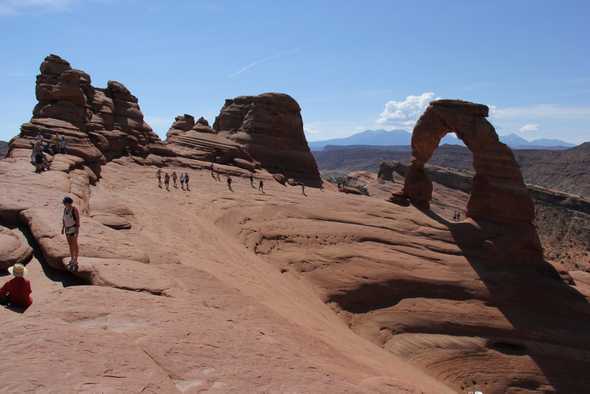 I spent a good hour people watching and enjoying the view. Everyone has to get their picture under the arch. Kind of like showing proof of your achievement.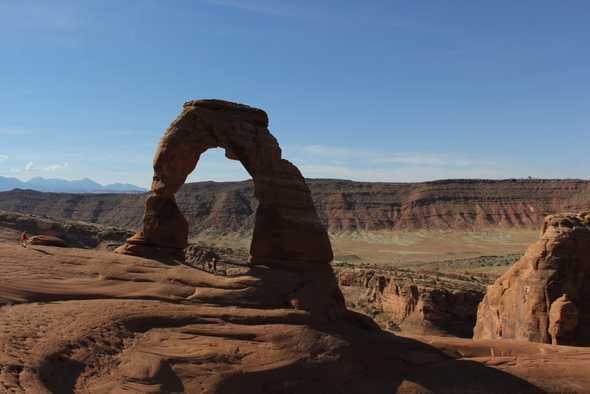 Not all arches are uniform. But they all are beautiful in the way they are.
Another ranger program this afternoon talked about the plants and rocks at the Windows.
Afterwards, I met a gentlemen from Washington who travels around the National Parks. He carries an old camcorder and is a truly fascinating human being. Inspirational in how simple life can be when you're happy and traveling wherever life takes you.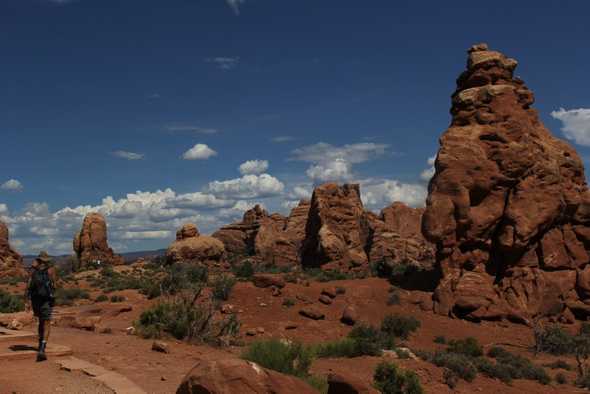 Nearby, the Double Arch is a fascinating piece of work. Starting with one pothole arch, three major openings have enlarged side by side to create this double arch.
Double Arch's larger span is 144 feet wide by 112 feet high. The smaller opening is 67 feet wide by 86 feet high.
A helicopter was called in for a search and rescue this evening at Fiery Furnance. This heat and dehydration is no joke. Keep hydrated!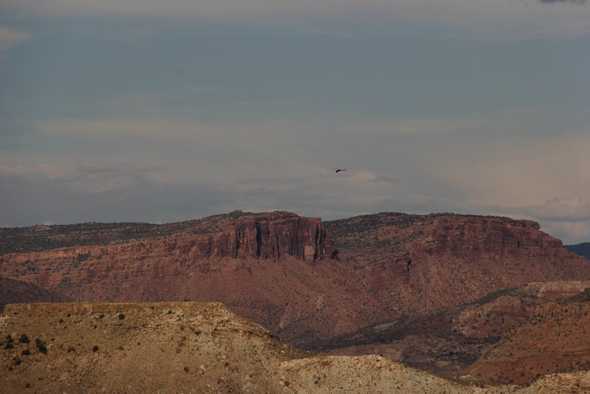 ---