Day 13: Canyonlands and Arches National Park
What better way to start today than with a sunrise at Mesa Arch in Canyonlands National Park. It is apparently a popular photo spot.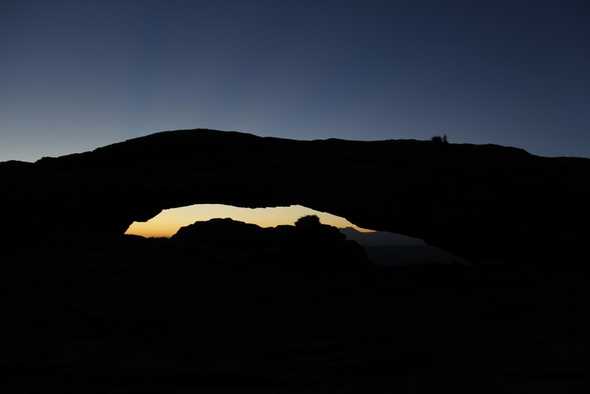 There were close to two dozen people hanging out waiting for the sun to rise. And it didn't disappoint!
Once the sun was up, the canyon walls reflected the sun beautifully.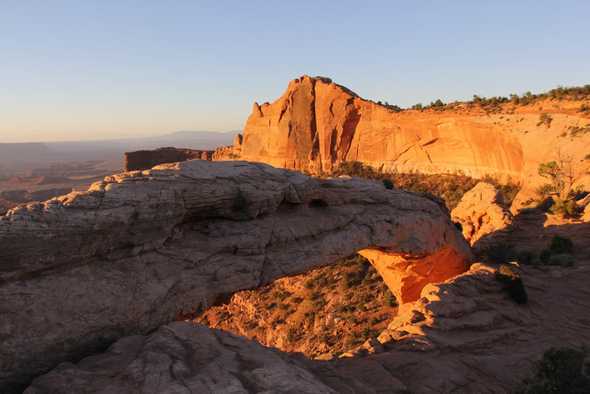 I could definitely live here and enjoy this view everyday. But, my visit had to end. It was time to head off to Arches National Park. I won't forget Canyonlands beauty!
Welcome to Arches National Park!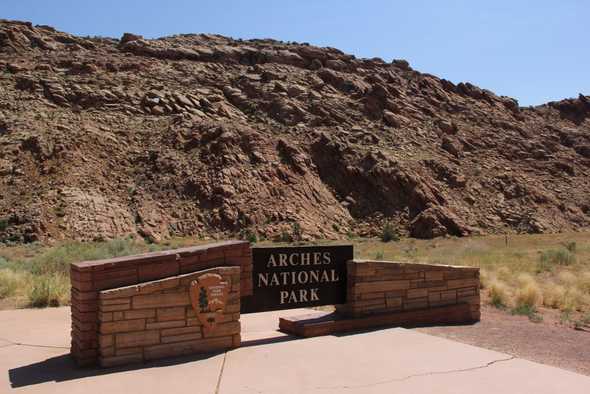 After watching the park film, I braved the high-90s degree heat and attended a Ranger Hike at Park Avenue. The Ranger talked about the plants and trees, and how they've adapted to the dry and warm climate here in the park.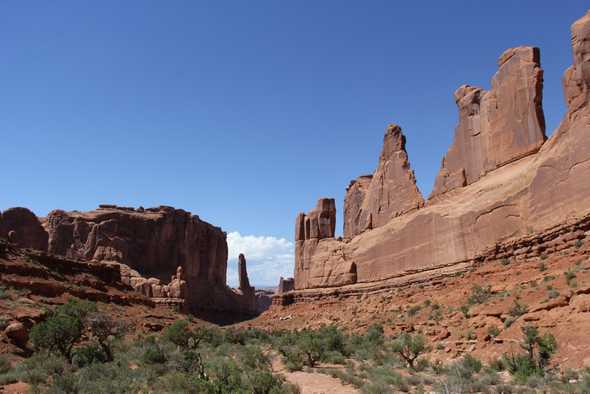 Then it was right back to the air-conditioned car for relief. The view from the car wasn't bad at the various pulloffs.
Silhouette of Balanced Rock.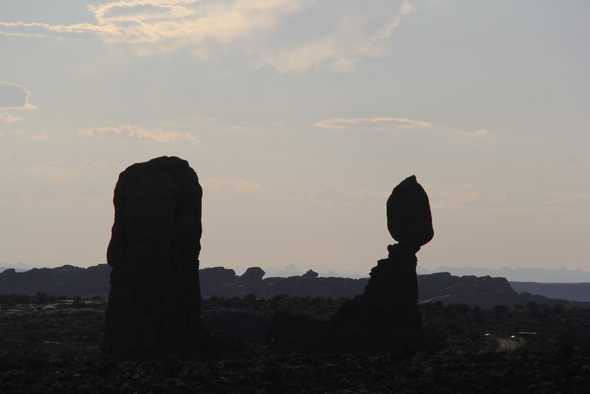 There are so many arches here! I think I heard a number is over 2000. And not just any arch counts. The opening must be an least three feet in at least one direction.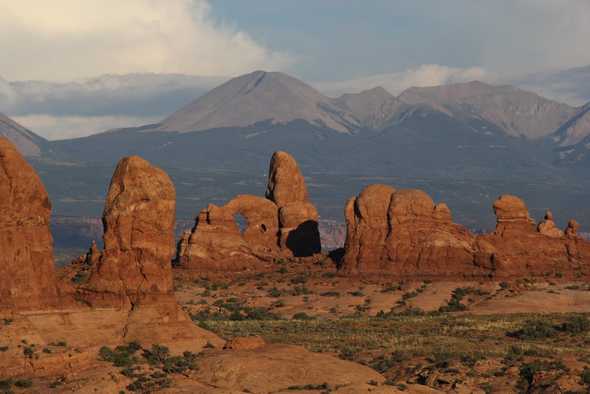 The North Window. Not a bad view.
Trident window.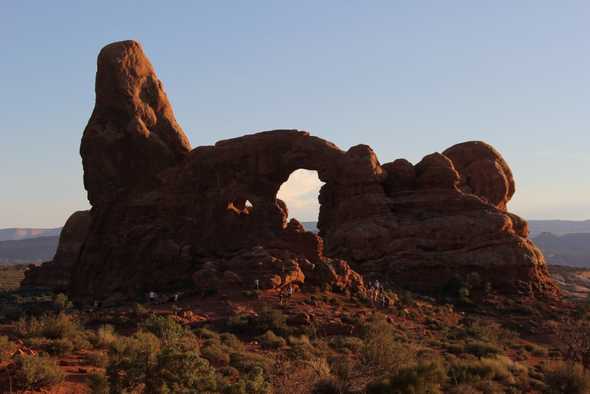 And the South Window.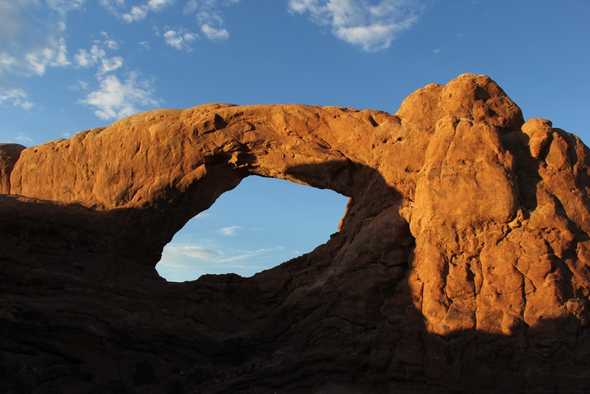 The North (left) and South (right) windows seen from Trident Window.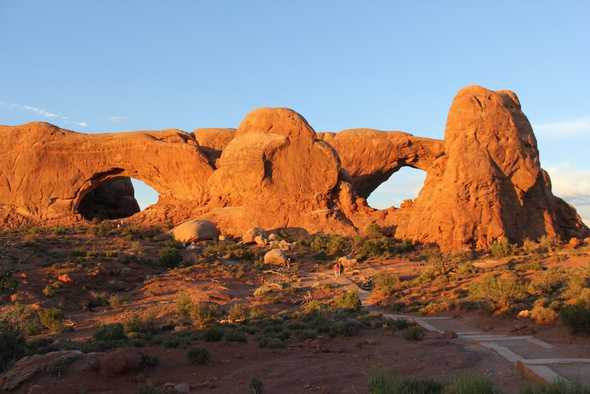 I remember the last time I came to Arches National Park, this was an awesome place to view the sunset. Tonight offered another awesome sunset.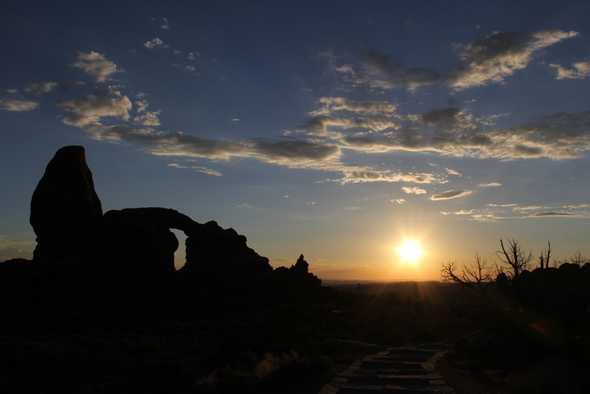 Tonight is the full moon, so there was a special Ranger program. Ranger Kate took us on a hike up to the South Window where we watched as the full moon rose.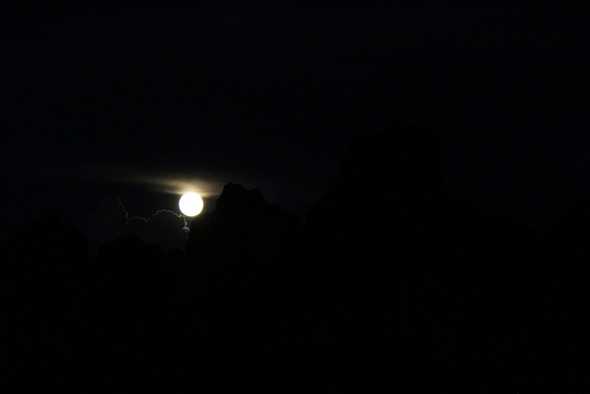 Hey look, there's an arch in the clouds. Err, never mind!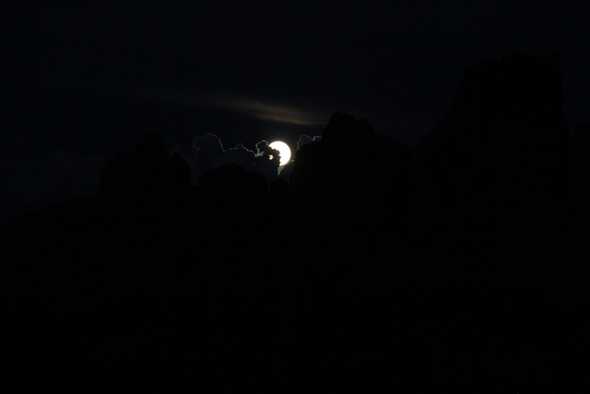 As soon as the moon appeared, it disappeared behind the clouds.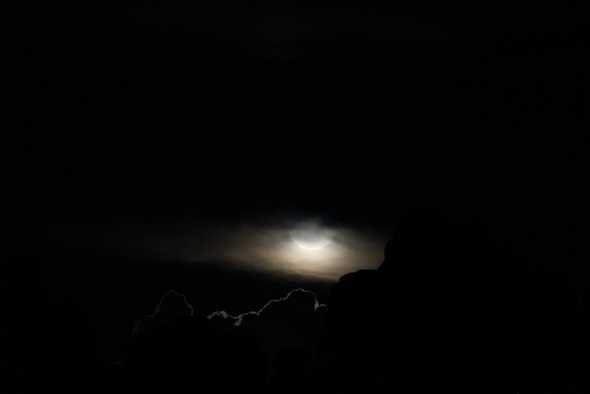 At the end of the hike, telescopes were setup to stargaze.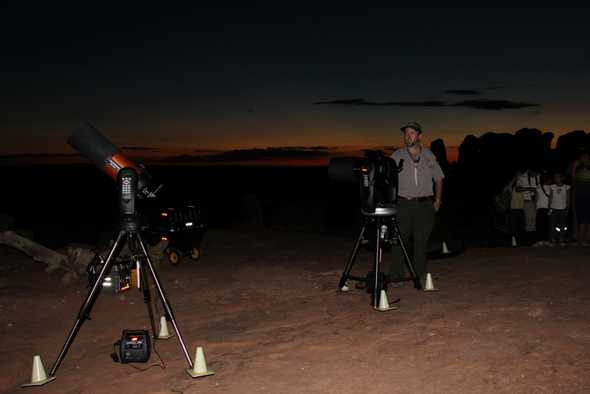 I had some fun with night photography.
In the distance, lightning lit up the clouds. Amazing way to end a really good day.
---