Day 12: Canyonlands National Park
There aren't too many mornings when you wake up and look out…and see this. Wow! This was the view from Green River Overlook this morning.
The view from Buck Canyon Overlook this morning was also breathtaking. Looking at this amazing view, you start to wonder how this all came to be.
And how it has survived humans for so long. On September 12, 1964, President Lyndon B. Johnson signed legislation establishing Canyonlands National Park.
Canyonlands could have had a dam today if it wasn't for Secretary of the Interior, Stewart Udall. On a flight over the park in the early 1960s, Bureau of Reclamation Chief Floyd Dominy showed Udall where he wanted to build a dam and reservoir where the Colorado and Green Rivers meet. Udall instead saw a National Park.
Shafer Canyon Overlook is also another awe-inspiring view.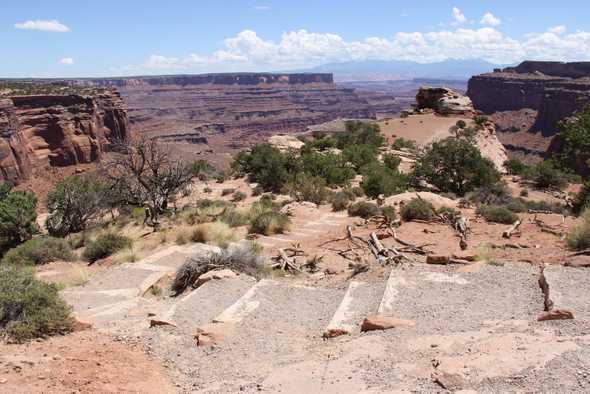 With an off-road capable vehicle, you can drive down into the canyon on the 100-mile White Rim Road, descending 1440 feet from the mesa!
Long ago, native people likely used this route to travel from the mesa to the Colorado River. In the early 1900s, ranchers drove livestock on it. The route was narrower and more rugged.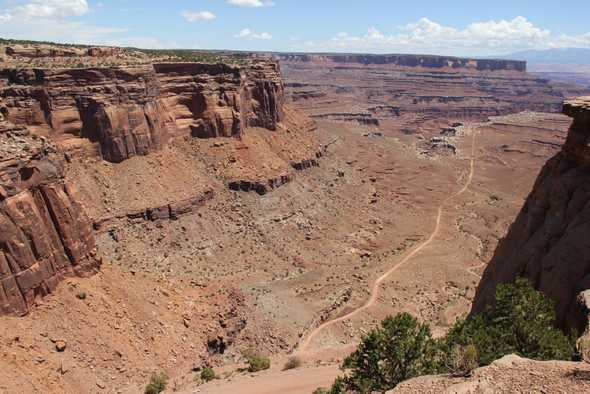 The uranium boom in the 1950s upgraded the rugged Shafer trail to accommodate trucks hauling mining equipment and ore. You can still see abandoned mining roads.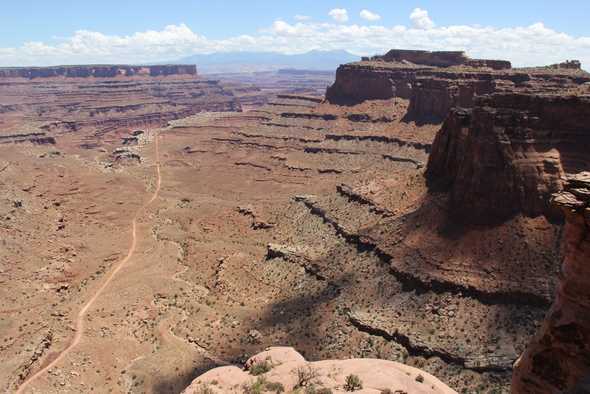 Today, a crew was down far below working on a drainage project.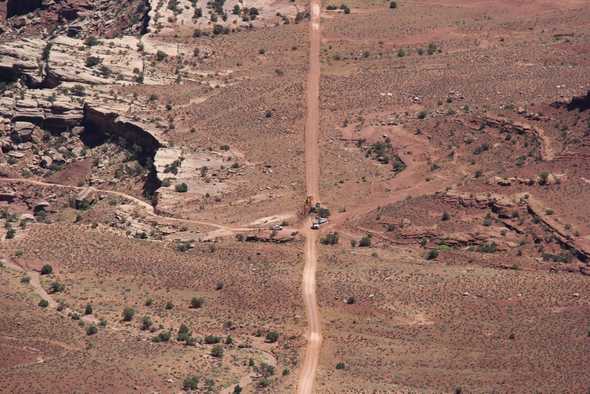 My next hike was a short half-mile hike to Mesa Arch. Incredible to think about how this was also formed. Over time, freezing and thawing have eroded the sandstone away. Eventually the arch will weaken and collapse. Only time will tell when that will happen.
Upheaval Dome is another fascinating geologic feature, or rather, mystery. Scientists propose that Upheaval Dome is either the remnant of a salt dome uplift, or the site of a meteorite impact.
Whatever was the catalyst to creating this beautiful piece of nature, it was a nice photo hike.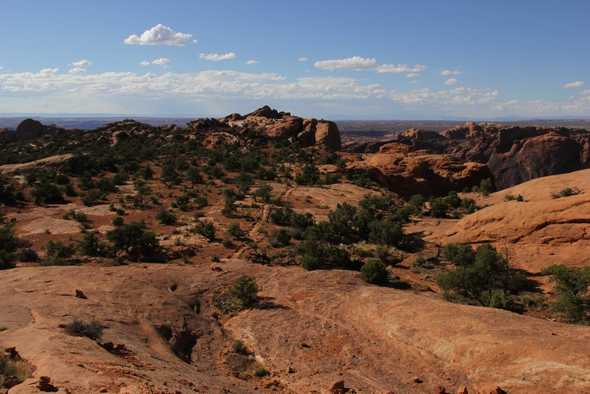 Whale Rock got its name from early visitors who saw the long curving spine of this butte resembling the profile of a whale.
I ended the day watching the sunset at Mesa Arch. The sunlight slowly disappeared, leaving shadows creeping over the arch.
Okay, it was really the moonrise that I was after.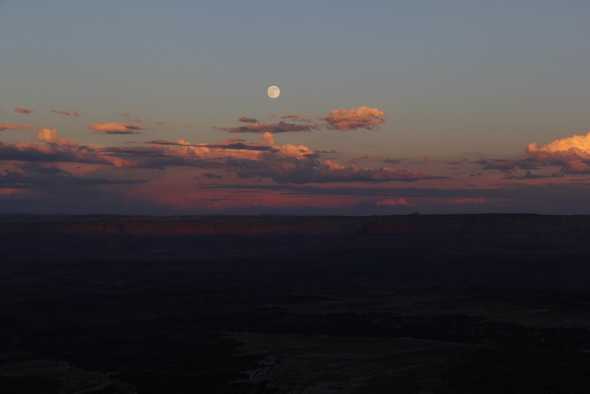 And here's the sunset.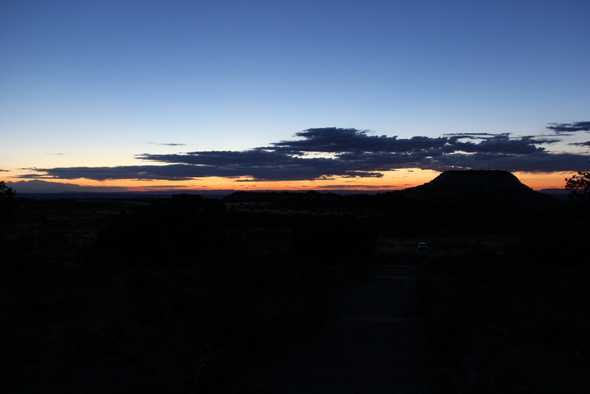 ---