Day 6: Salt Lake City to Colorado National Monument
While the past two days were a blast with fireworks, it is time to move on to the next National Park, Colorado National Monumemt. On the way, I spotted a wind farm.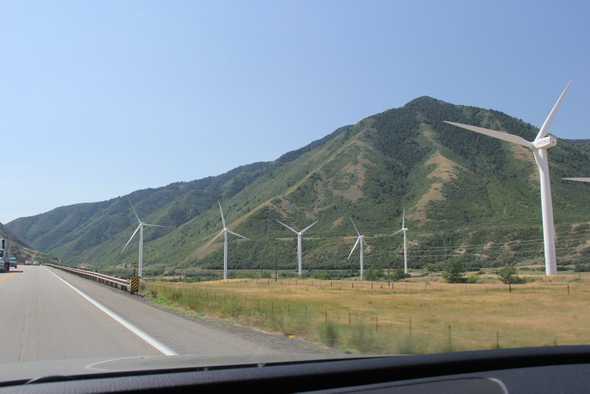 The landscape was again fascinating to watch as I drove east through the eastern part of Utah.
East of Price City the terrain changed again.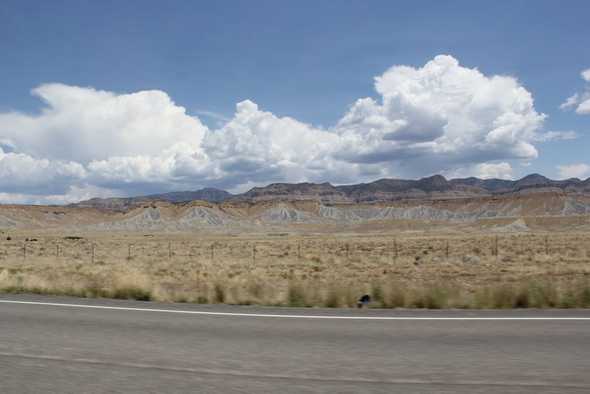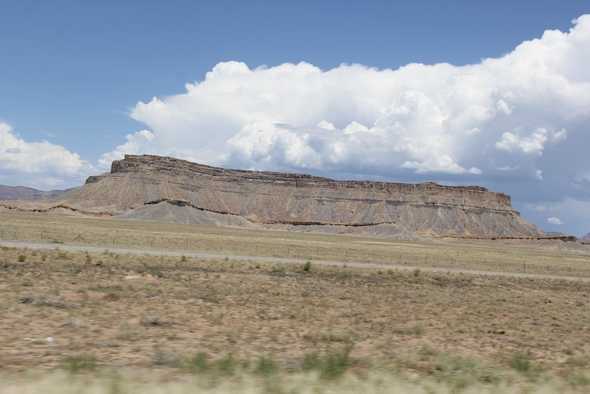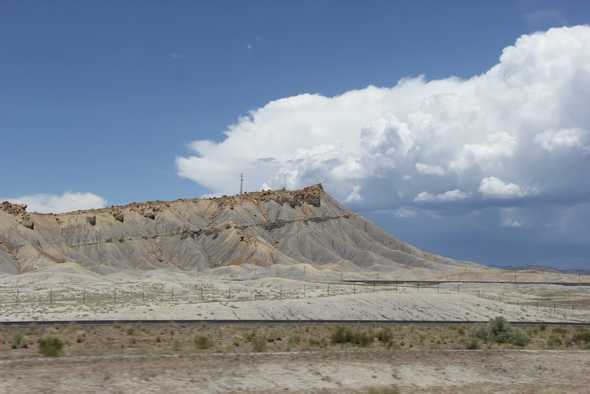 Welcome to Colorado. The sign doesn't lie about it being colorful.
The Colorado Welcome Center is just a few minutes from Colorado National Monument. Nearby, the Western Slope Vietnam War Memorial Park remembers casualties from the war.
Welcome to Colorado National Monument.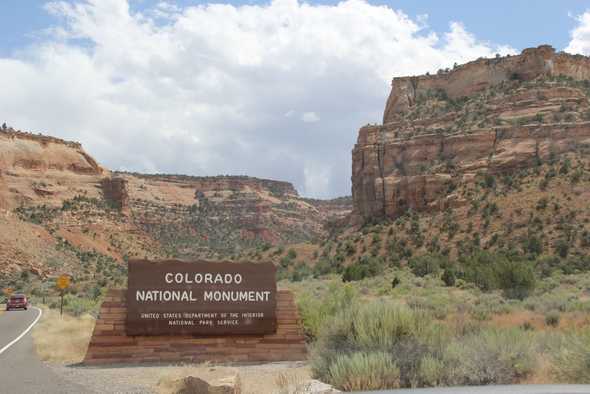 The view from the entrance was beautiful, but is nothing compared to the drive up to the Visitor Center and what you see from the edge of the cliff.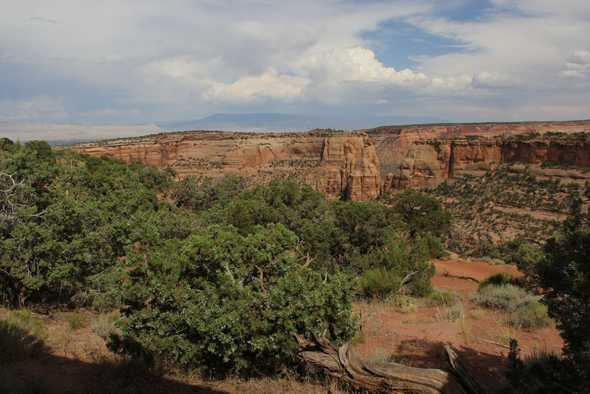 The view of Fruita, Colorado, from the Visitor Center.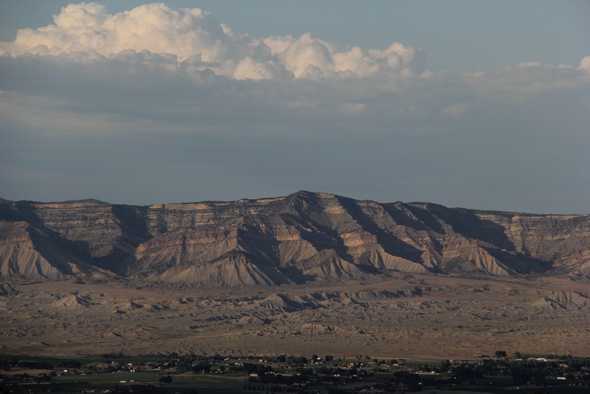 The entrance to the campground has these fascinating formations. How many faces can you find?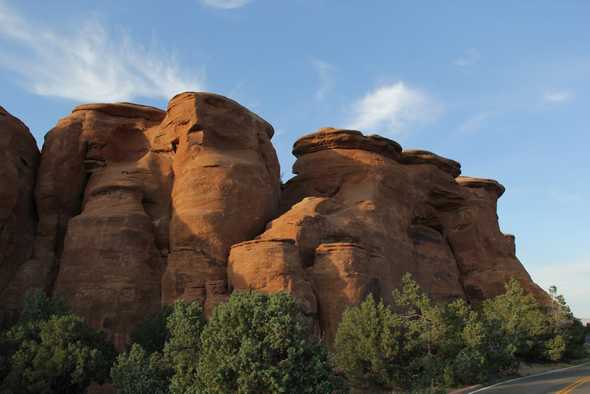 The evening Ranger program was hard to find, hidden…err…held in the Bookcliff Shelter. The Ranger talked about the different animals that live in the Monument.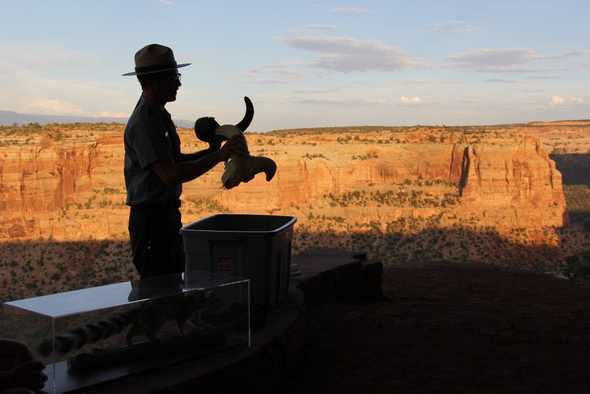 Instead of watching the sun set, I watched the sunlight slowly disappear off the walls across the canyon.
The view of the clouds above the sunset.
And Fruita, Colorado at dusk.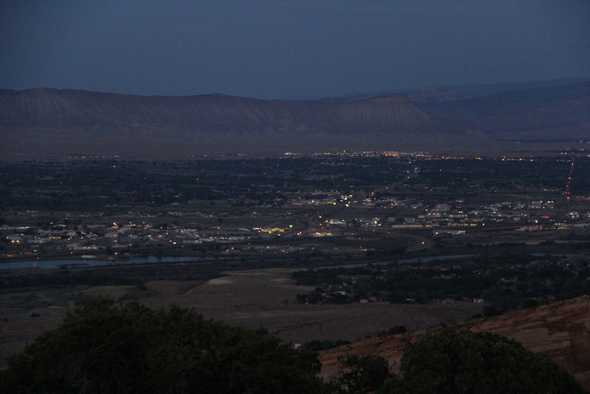 This is going to be a neat Monument to explore tomorrow!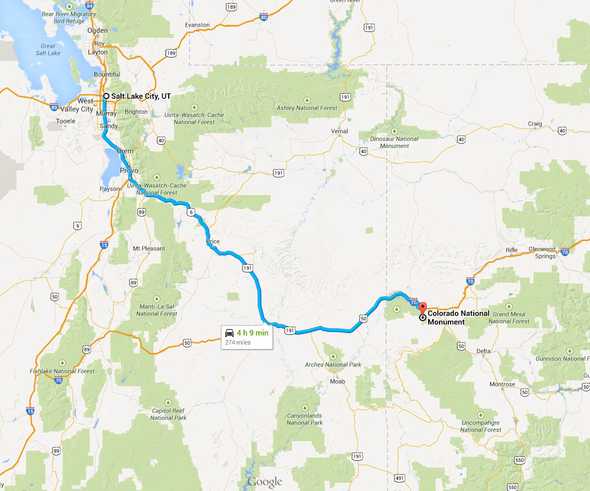 ---