This afternoon we were invited over to Google to play with Google Glass.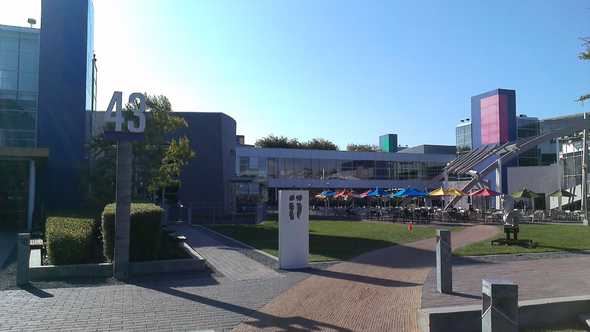 After we goof around asking for translations and directions, we walked over to the Google Store where only Google Employees are allowed. Anything and everything in the store, you guessed it, had a Google or product logo on it.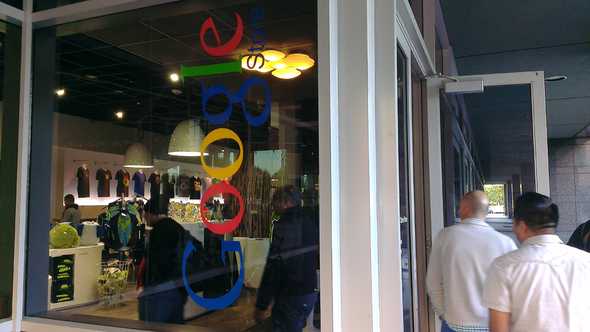 Who could blame me for taking a moment and hacking away on a lonely bean bag?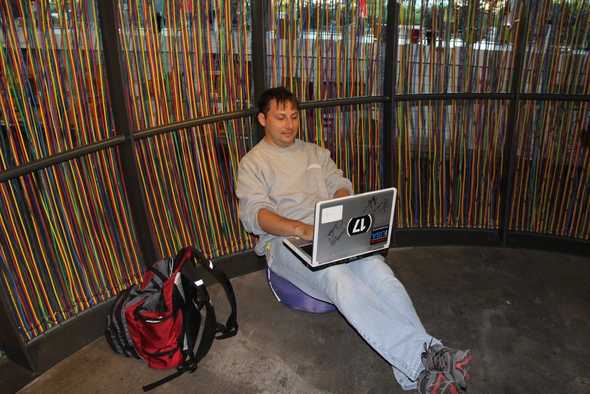 On the way back to the main campus, Eric Flores talked about the culture at Google. One of their ongoing "issues" are pink flamingos that appeared one day and seem to move around the campus frequently. He explained that the T-Rex was also a random purchase.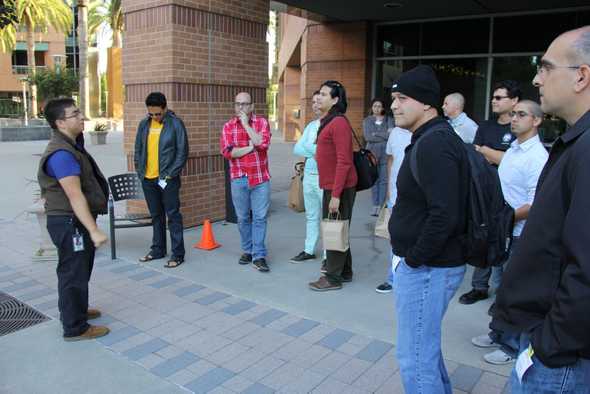 Stopping at Building 43, we had a chance to play with some of their other tech toys.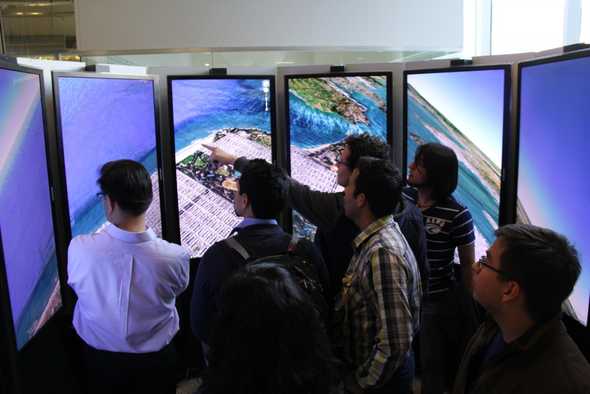 Google is going green with a garden in the quad. Their food suppliers are no farther than 150 miles from their campus to ensure they support local farmers and reduce the impact on the environment.
We stopped outside for a group picture.
Someone asked where the Android figurines were, so we all walked across the street for a photo opportunity.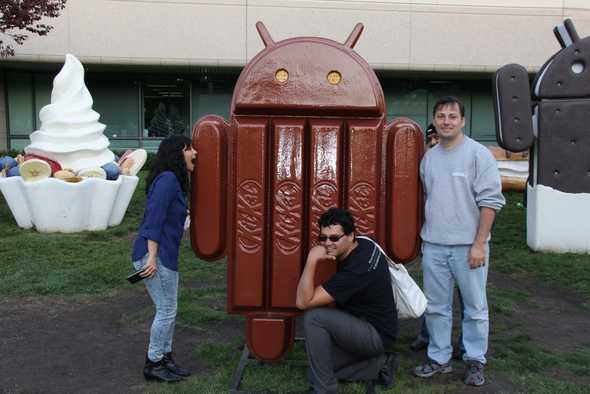 We headed over to Charlie's Cafe where we enjoyed dinner while chatting with Googlers. For desert, we sang happy birthday to Sylvia and enjoyed chocolate cake before we departed.
---