Bay Area Capital Connections Conference
Sleek-geek was invited to pitch at the Bay Area Capital Connections Conference with four other startups. The conference was held in the Kaiser Convention Center in Oakland. Co-chairman Mike Gunning, of the Alliance for Community Development Board, kicked the event off.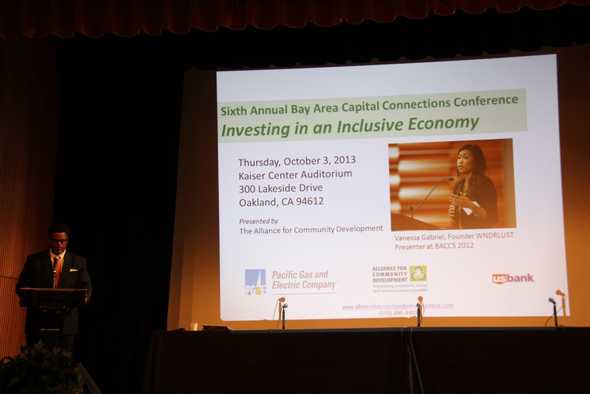 Desmond Bell, senior vice president for Safety and Shared Services at PG&E spoke next.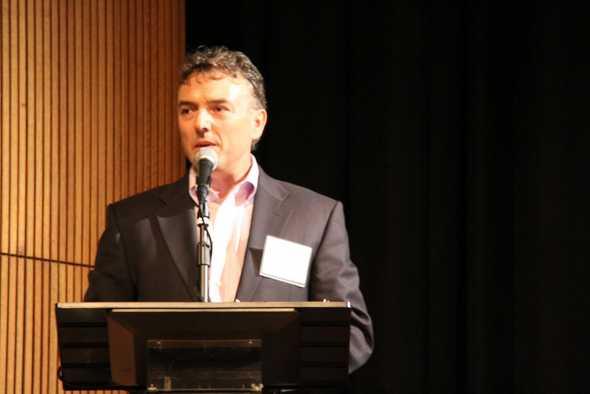 Dr. Jake Beniflah, Executive Director of the Center for Multicultural Science identified market opportunities emerging from demographic changes locally and around the world.
A panel of investors talked about the challenges for startups looking for investment and gave tips. The panel was moderated by Elizabeth Y.A Ferguson, who is a Managing Director of Drexel Oceania.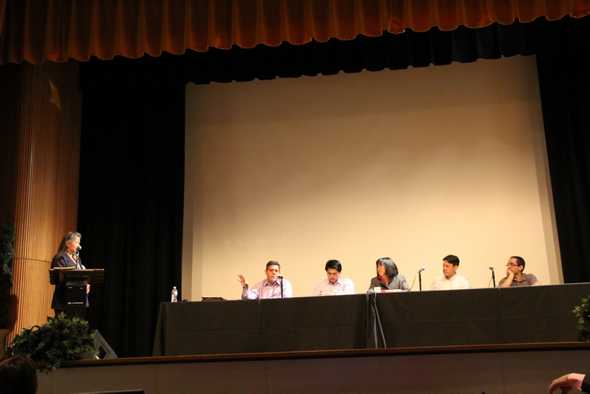 Kirk Westbrook, Vice President at US Bank.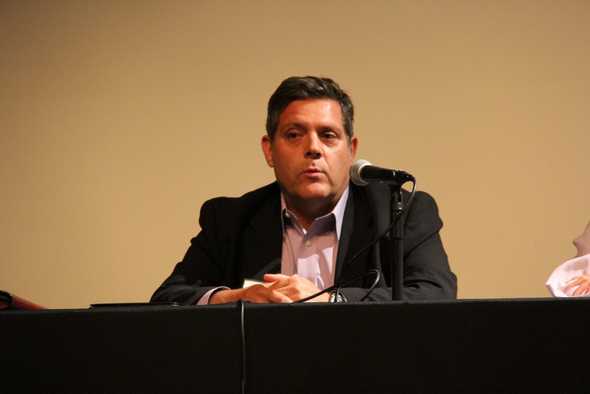 Patrick Sagisi, Associate at DBL Investors, Venture Capitalist.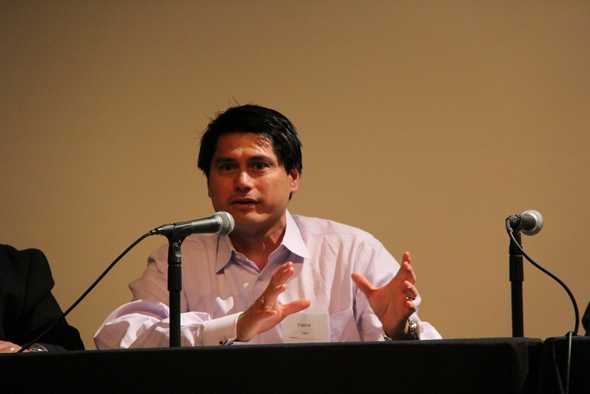 Shirley Gee, angel investor at Keiretsu Forum.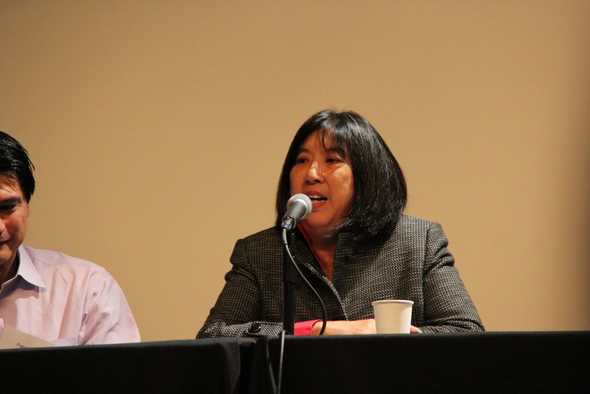 Jonathan Mi, Senior Associate at Brightpath Capital Partners, LP.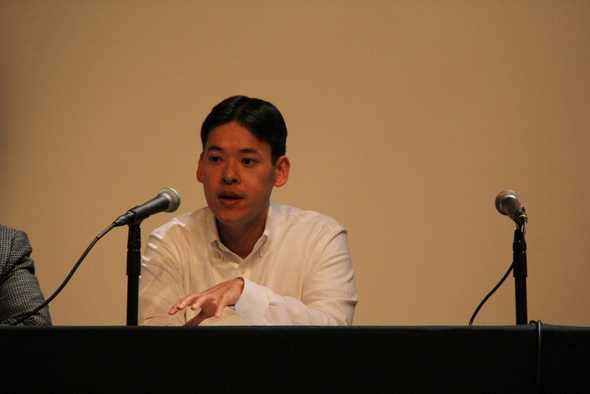 Brahm Ahmadi, Co-Founder and Executive Director of People's Gerocery, LLC.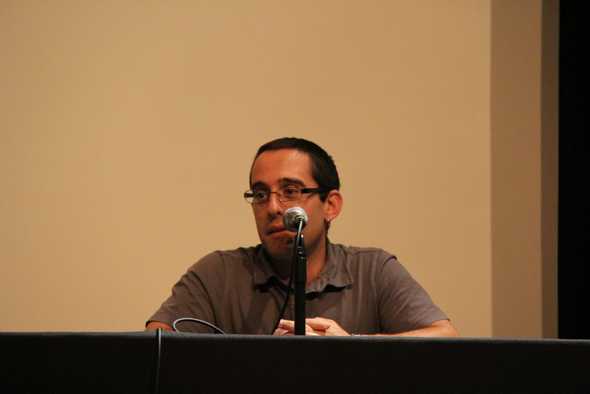 Randy Williams, Founder and CEO at Keiretsu Forum gave the keynote about who gets funded.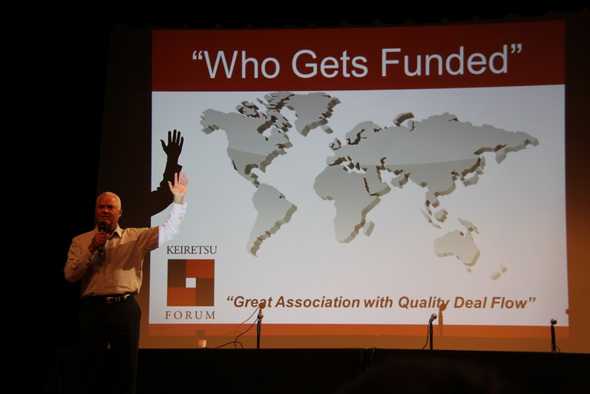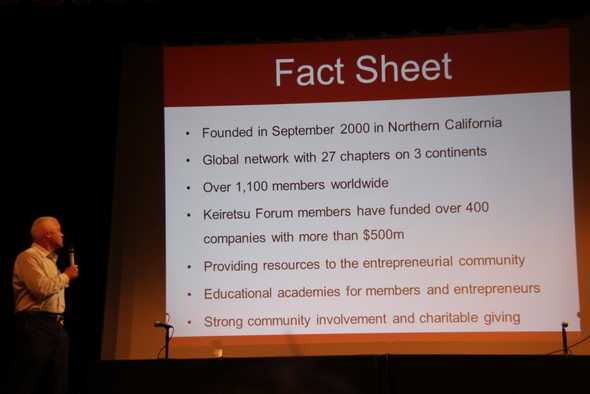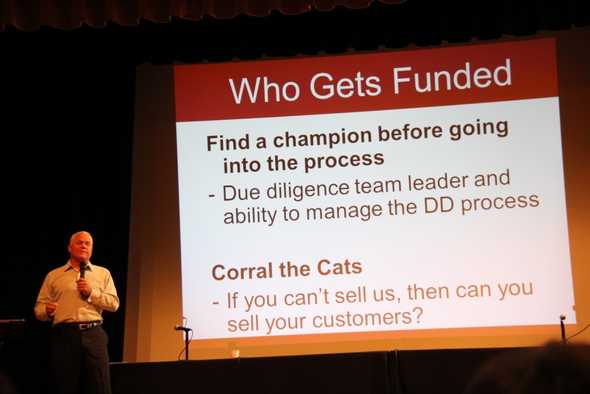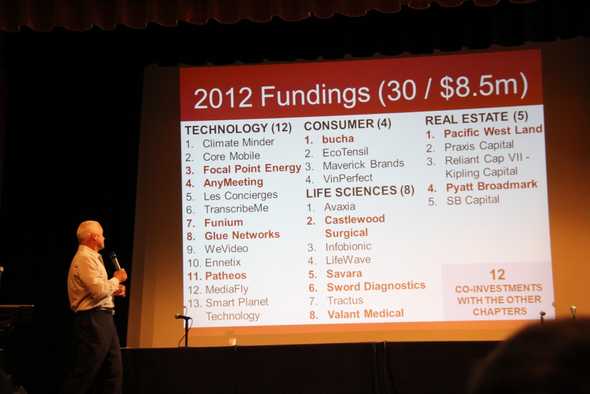 Five startups, OurVolts, HarrisWebb, Pax Pure, Siteler, and Sleek-geek were invited to pitch in front of investors and the audience. OurVolts is a service that tracks volunteer hours for schools and nonprofits. HarrisWebb is a revolutionary hair augmentation system. Pax Pure is a patented low-temperature water purification system able to economically treat hypersaline water. Siteler brings services that people already use like car washing and detailing to them at their workplace.
Then it was time for our company, Sleek-geek.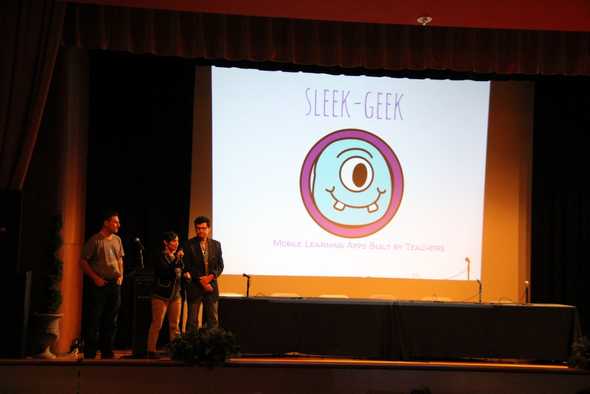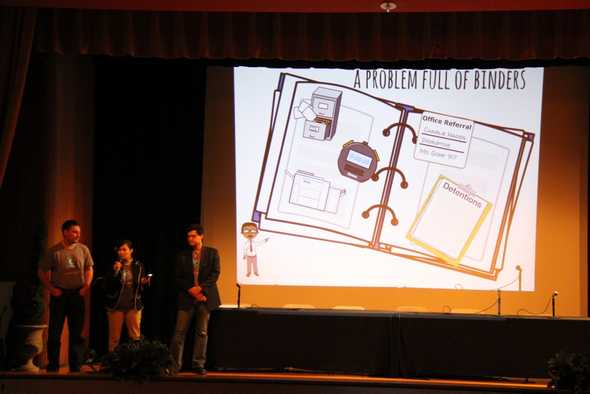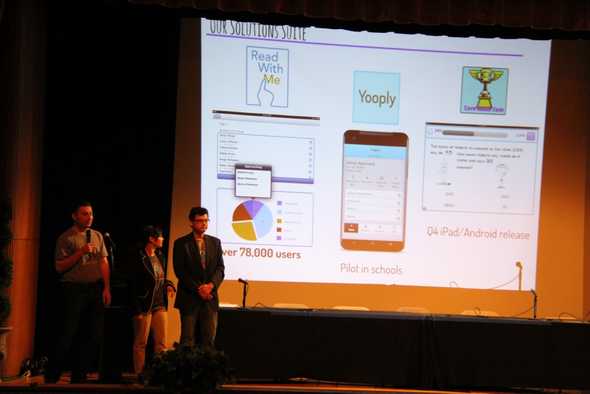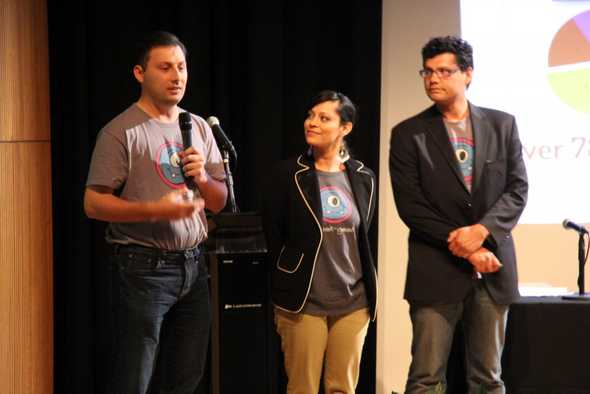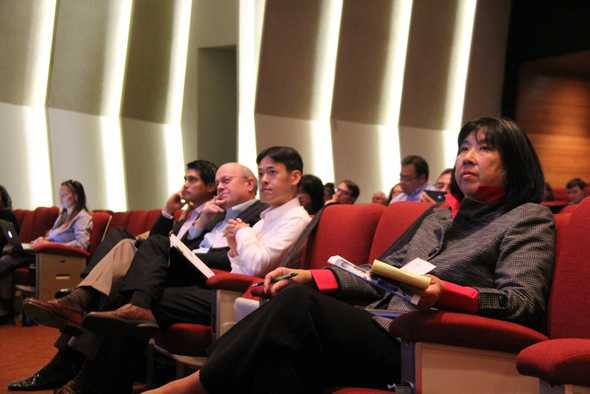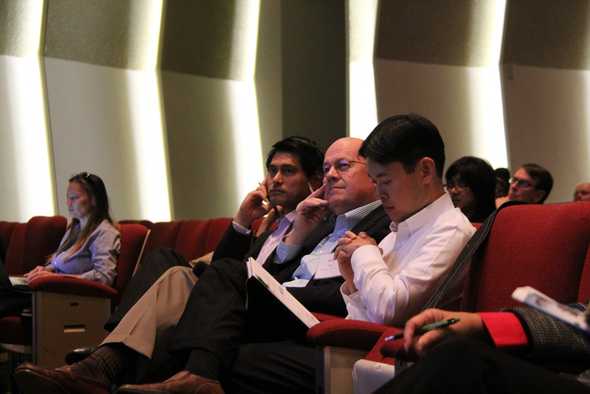 Here's what the program looked like.
---