Steve Cadigan came to give us advice on HR. He is a coach, speaker and adviser with over 25 years of leadership and executive experience in the field of HR. He has practiced HR across Asia, Canada and the US, including over ten years of experience living and working overseas.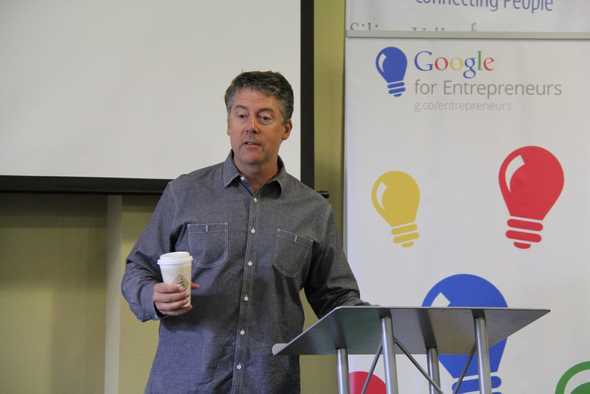 He shared with us that he has seen companies be acquired where the employees are laid off and that it was hard to watch. Another example he gave was how companies offered huge bonuses and salaries to attract talent and that the employees later regretted the choice because since their lifestyles grew with their salaries, it prevented them from trying new projects with less compensation.
For lunch, we had tamales.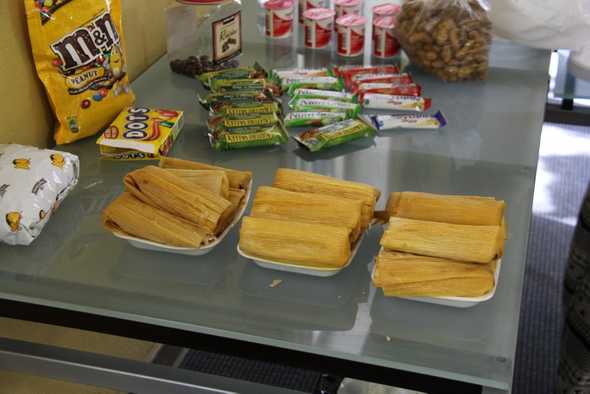 I went up to Oakland to meet with my team to reherse our pitch presentation later this week. I arrived early and spotted this water fountain next to the BART station.
As I watched the waterfall, I noticed a disturbance in the stream of water, caused by a single leaf. With some kind of metaphor in mind, that leaf represents the dreams of startups. You have to disrupt life and the normal flow in order to be noticed and make something new.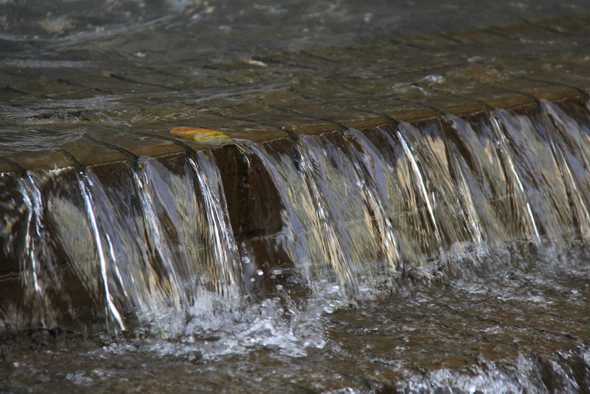 There was a statue in lasting memory of John B Williams, a man of vision, compassion, and courage. He was an executive director of the Oakland Redevelopment Agency from 1964-1976.
At the top of the escalator, there was a reflection off the sides.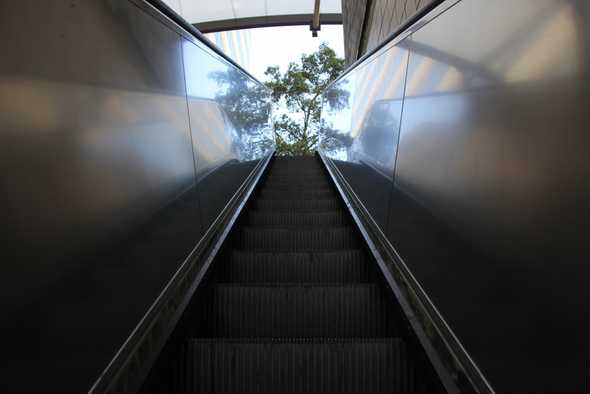 A few interesting buildings downtown.
Another statue, this one dedicated to Frank H. Ogawa.
After the rehearsal, there was an Oakland Athletics pride rally outside of Oakland City Hall.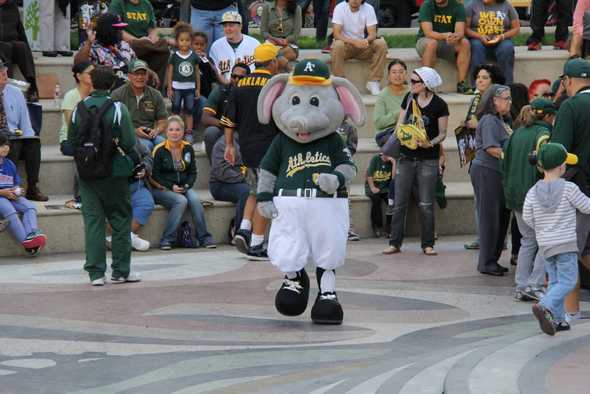 Oakland Mayor Jean Quan spoke.
And I managed to get a picture with the team mascot, Stomper.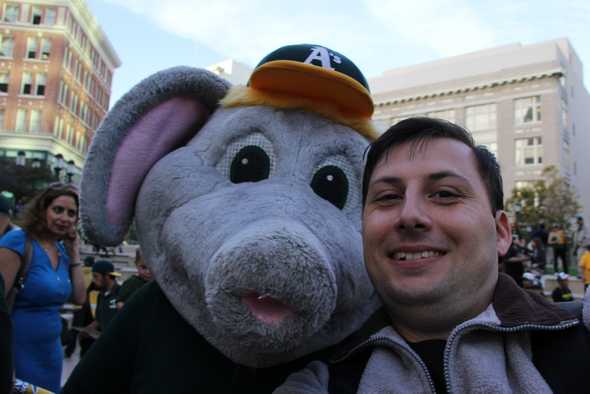 ---