The Fog Fest festival in Pacifica is this weekend. Usually too busy to attend, today I managed to find a parking spot blocks away and braved the crowds. The weather was not foggy at all, but rather sunny and cool.
There was music at both ends.
Kids played in air bubbles and tried to walk on water…unsuccessfully.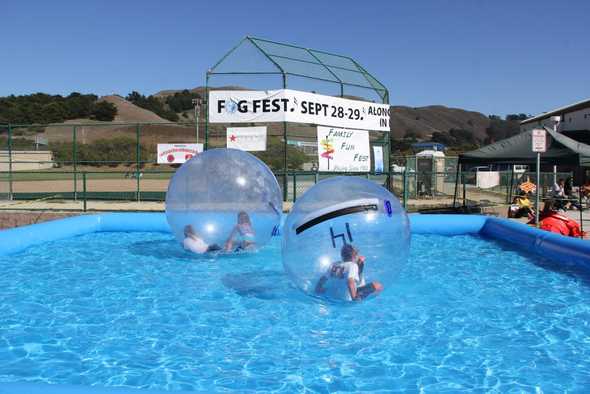 Vendors filled several blocks of Palmetto Avenue.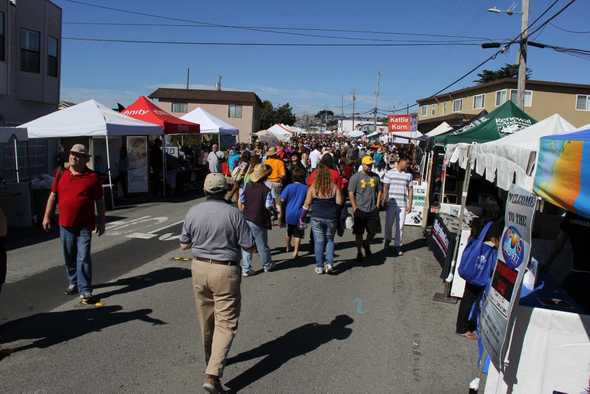 Even Senator Jackie Speier's office was present.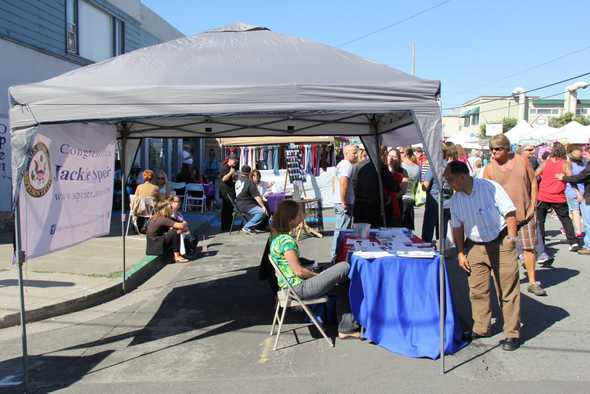 Nearby, the Pacifica Pier was a great photo opportunity.
This house caught my attention with it's worn look from the constant salt in the air.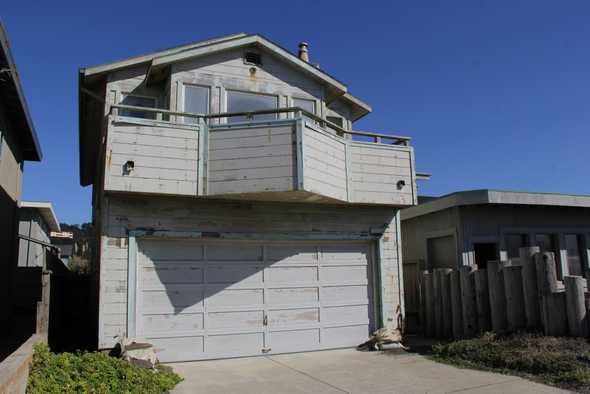 Back at the Fog Fest, I spotted this sign. Same price whether it's going in or out.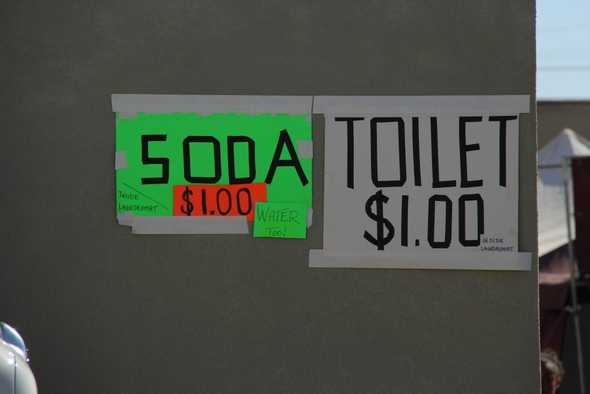 ---