Today the teams from the Manos Accelerator went to the LISTA conference held at nestGSV in Redwood City.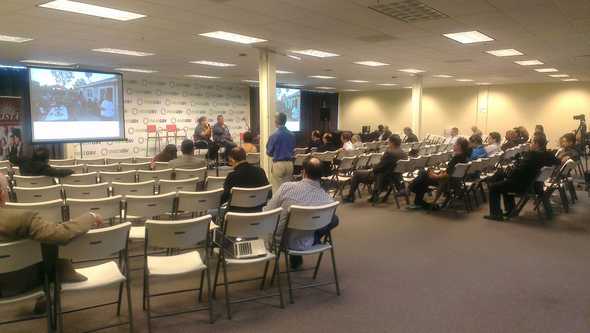 During lunch, Redwood City Mayor Alicia Aguirre presented a proclamation proclaiming this week to be nestGSV and LISTA week.
nestGSV gave the attendees of the conference a quick tour around the incubator. The boardroom is where they spend Fridays choosing startups to invite. Hanging from the checkered ceiling tiles are chess pieces.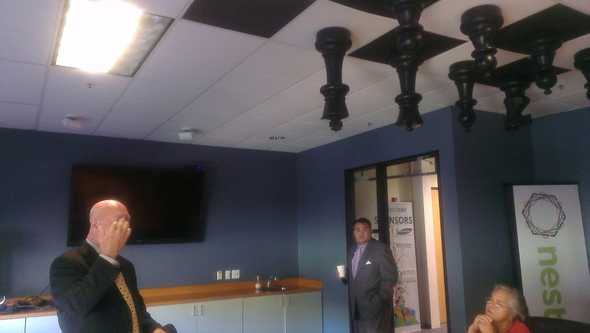 The first floor is where the startups work.
Rick Najera was a hilarious MC and had the crowd laughing.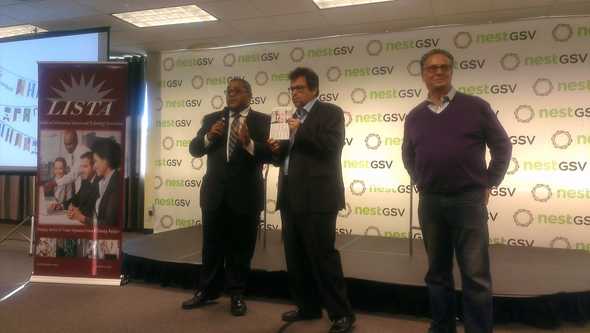 At 5pm, Manos co-founders Edward Avila and Sylvia Flores sat down with Chester Luiz and talked about the importance of Latino co-founders and the support that Manos and the community is providing to encourage successful companies led by Latinos.
Edward introduced the five teams that were present at the conference.
Sleek-geek on the screen!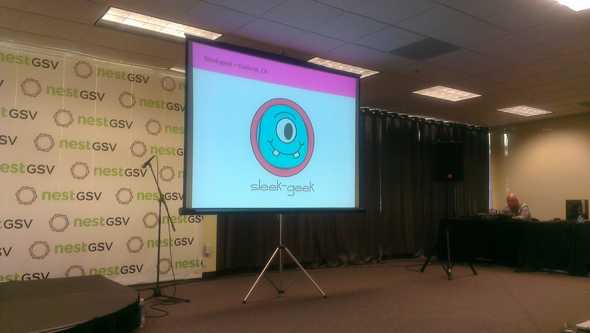 Sleek-geeks on stage!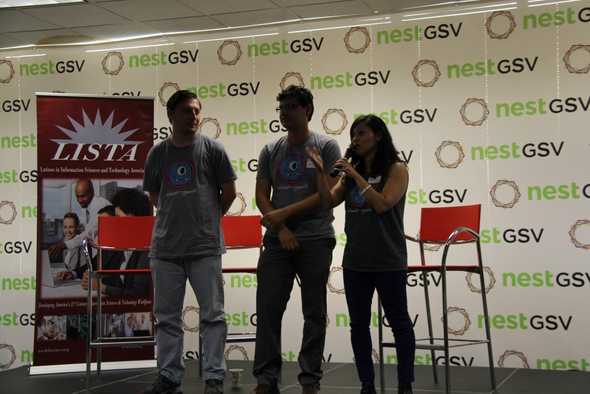 To conclude, Director and Chief Information Officer, Carlos Ramos gave the keynote.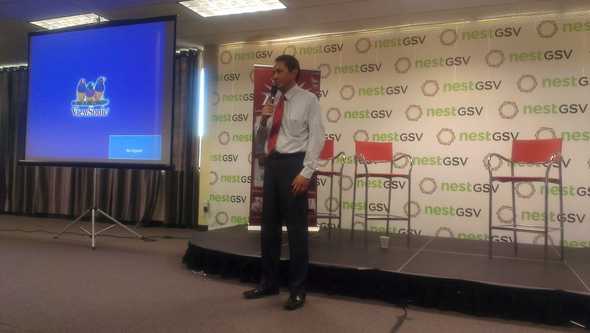 Manos Accelerator teams with Ramos.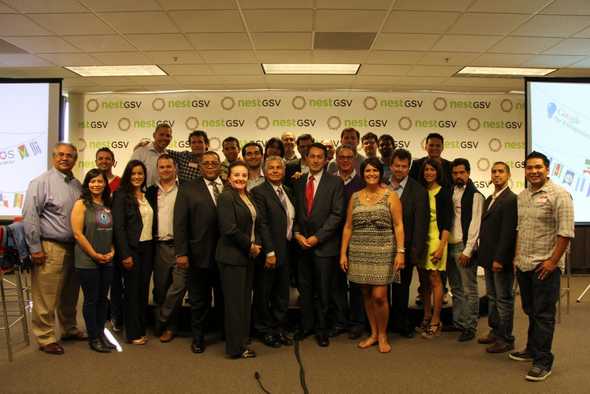 Flyer about the Manos Accelerator handed out to attendees.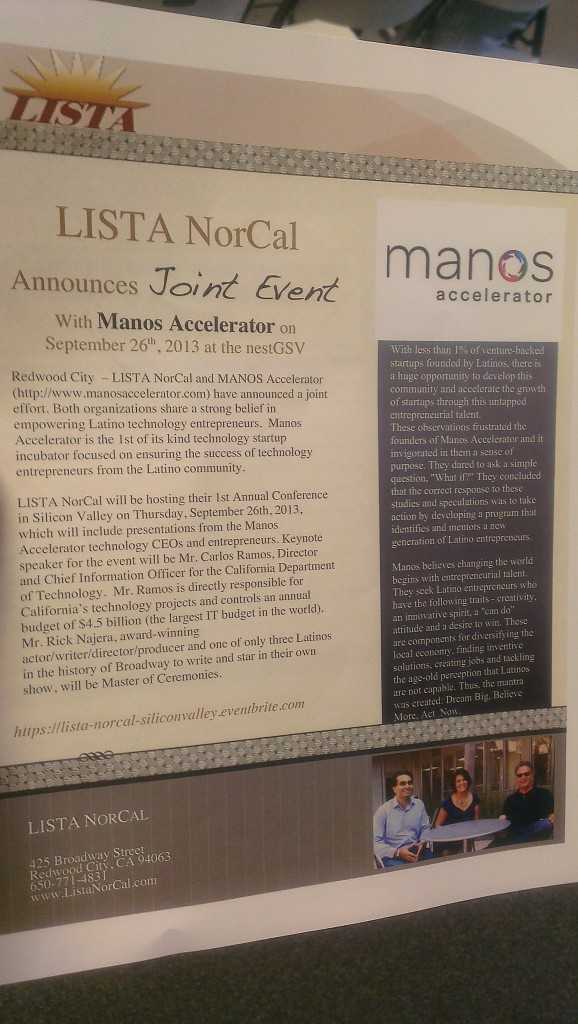 ---