Vehicle Assembly Building
On the Mars Curiosity NASA Tweetup tour of Kennedy Space Center, bus #1 stopped off at the Vehicle Assembly Building (VAB).  Having seen it numerous times from the outside hundreds of feet away on various bus tours KSC has, actually being in it is a whole different story.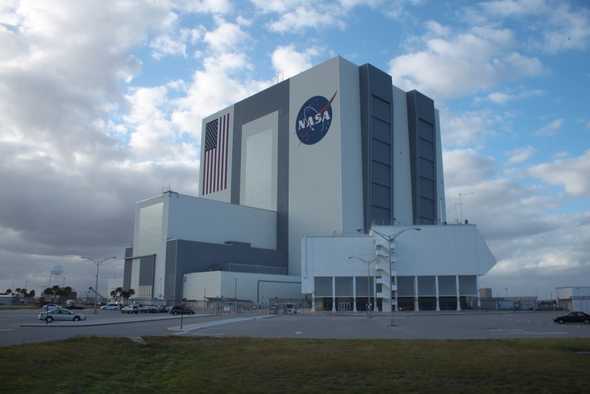 An interesting tidbit about the width of the transfer aisle. Since the building was already built and used for the Apollo/Saturn program, the width of the transfer aisle was a major factor in the orbiter's wingspan design. By making the orbiter's wingspan just fit, it allowed the shuttle to taxi into the building before being hoisted and mated with the external tank without remodeling large parts of the building.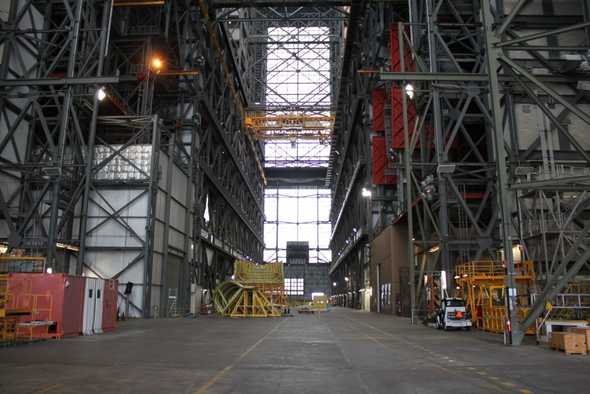 These pieces are part of the tail cone attached to the rear of the orbiter when she is mated to the 747 aircraft to make the pair more aerodynamic during flight.
Pictures showing the process of lifting the orbiter into the vertical position and attaching to the external tank.
Section of wall where shuttle workforce signed their name.
Space Shuttle Endeavour was located in High Bay 4 and some of the tweeps taking a closer look.
Sections of the floor are reinforced for the massive loads. The red circle was where solid rocket booster segment weighing 350,000 pounds were placed.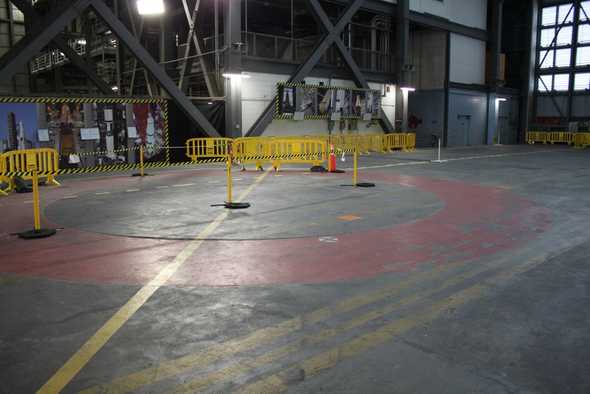 The VAB is 525 feet tall, 716 feet long, and 518 feet wide. The total volume is 129,428,000 cubic feet! Construction started in August 1963 and completed 27 months later. During the Apollo era, 30,000 people worked in this building and the Launch Control Center.
---