The Saturn V rocket at the Johnson Space Center in Houston, Texas is one of three surviving vehicles built to launch American astronauts to the moon during the Apollo program. It would have been used during the Apollo 18 mission.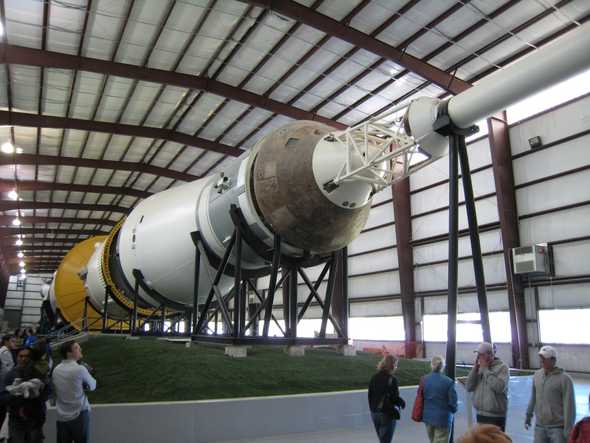 This rocket has been on display since 1977. However, exposure to Houston's wildlife and high humidity and temperature outside caused extensive corrosion. Through a grant from the Save America's Treasures program, restoration and repairs were made to restore it to the way it would have appeared on the launch pad at Kennedy Space Center. A climate-controlled building was built to house the rocket.
Also housed in the building is a 1/3 scale of the Apollo Lunar Excursion Module. It made six lunar landings manned with a crew of 2.
---