The third day of the journey began by flying west from JFK.  With little sleep during my first night on Hotel JetBlue, I made my way to the Tonight Show with Jay Leno in Burbank, California.  The afternoon was spent waiting for the show and meeting other audience members.  It was worth the wait.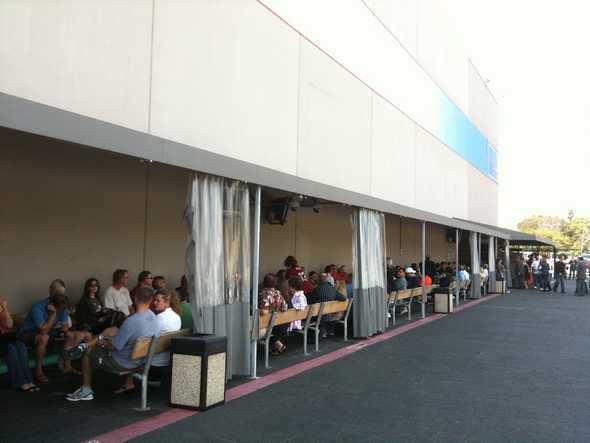 I would love to go back and view another taping.  There are plenty of options to choose from if you're in the area and have an afternoon to spend.
Sadly, after a great show and a fantastic time, I received a phone call from my family informing me of a terrible gas line explosion and fireball at 6:11 pm, engulfing a neighborhood in San Bruno.  It was the first time I really appreciated the ability to stream the news on my iPhone and hated the spotty cell service and a low battery.
That night I hopped back on JetBlue and flew back to JFK for a connection to Richmond, Virginia.  The television service was also helpful, except for a number of issues.  First, there was no video during the first ten of fifteen minutes of the flight.  Second, my lack of planning had my earphones in my bag in the overhead bin.  The seat belt sign was on for a very long time.
After watching the quick segment of coverage on the gas line explosion on CNN, I channel surfed for a distraction.  Not really making the connection of what time it was on the east coast, where most of the programming feeds come from, I stumbled onto the middle of the Tonight Show.  I watched the remainder until, out of exhaustion, I fell asleep.
---