Franklin Delano Roosevelt Memorial
The Franklin Delano Roosevelt Memorial in Washington D.C. honors the 32nd President of the United States of America. Roosevelt served more than two terms, from March 4th, 1933 to April 12, 1945.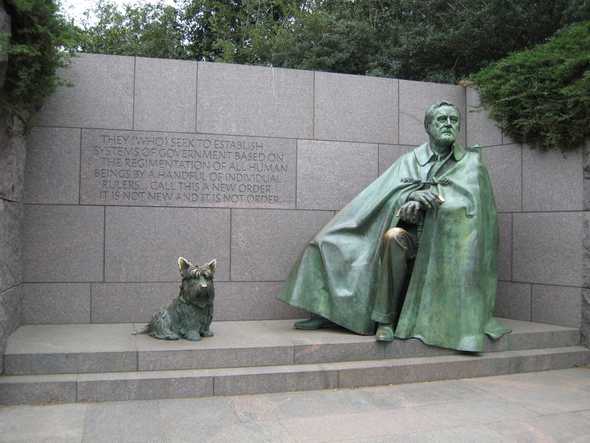 During his first one hundred days, he instituted the New Deal in hopes of providing relief to Americans, providing 250,000 government jobs for the unemployed.
On December 8, 1941, Roosevelt addressed a Joint Session of Congress and requested a declaration of war against the Empire of Japan following the attack at Pearl Harber the day before.
In August 1921, he contracted an illness diagnosed as polio which resulted in permanent paralysis from the waist down. Using iron braces and other means, he was careful never to be seen in a wheelchair in public.
---