North Carolina State Capitol
The fifteenth and last state capitol I visited on JetBlue's All You Can Jet pass was in Raleigh, North Carolina. Completed in 1840, it features Greek Revival style architecture.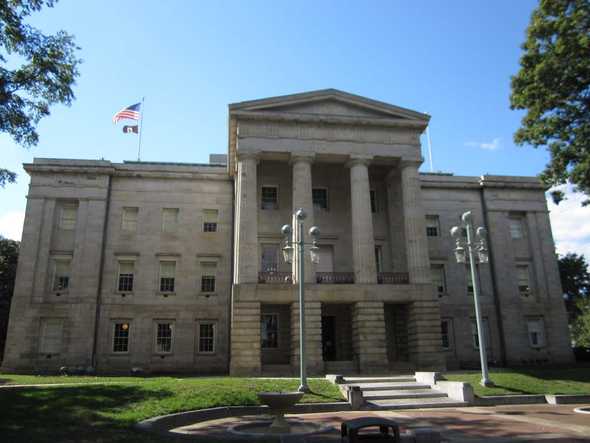 The original North Carolina State House was built in 1792, enlarged between 1820 and 1824, and lasted until 1831 when a fire from the installation of a zinc roof leveled it. The Supreme Court and the State Library moved to a new building in 1888. The General Assembly moved to the legislative building in 1963.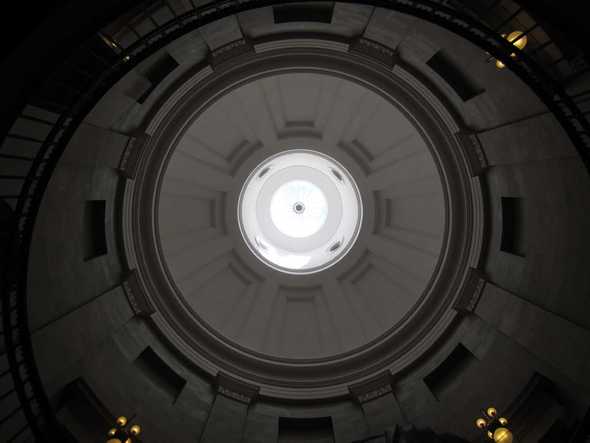 The staircase shows the wear and tear it has endured over many years from the iron-rimmed wheels of wheelbarrows loaded with firewood. Enslaved African Americans carted more than 500 cords of wood during a legislative session up the stairs.
The House of Representatives consists of 120 members. Each member is elected every two years, and represents about about 78,000 people. The plaster moldings and columns in the chamber are of the Corinthian style modeled after the Tower of the Winds in Athens, Greece.
The Senate consists of 50 members. Each member is elected every two years, and represents about 187,000 people. The Ionic styled chamber resembles the temple Erechtheum in Athens, Greece.
The State Geologists office was the home to the supreme court from 1840 to 1843. State geologist Dr. Ebenezer Emmons surveyed minerals and plants to determine their value to the state. Glass cabinets displayedspecimensfrom the Piedmont counties.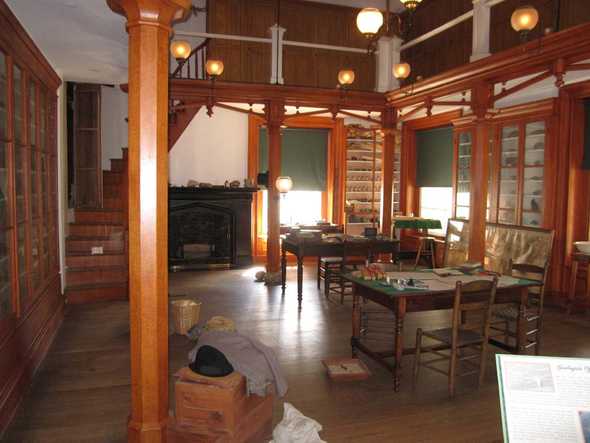 The State library was located in the capitol from 1840 to 1888. Starting with more than two-thousand volumes, the library had to move when it overflowed with more than forty-thousand books.
---