Pennsylvania State Capitol
The thirteenth state capitol I visited was in Harrisburg, Pennsylvania. The state capitol opened on October 4, 1906, replacing the first that was destroyed by a fire in 1897.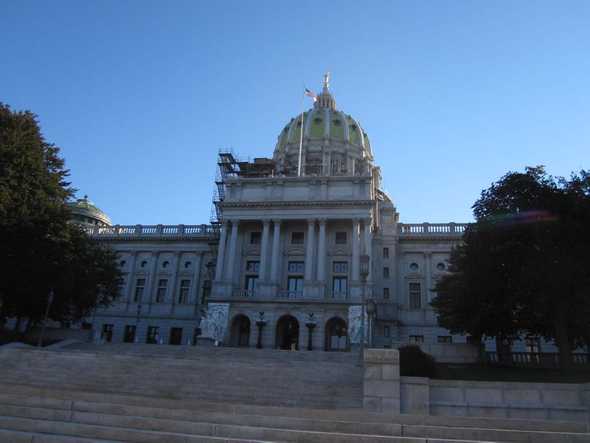 The rotunda is 272 feet high and weighs 52 million pounds. It is modeled after St. Peter's in Rome.
There are four Edwin Austin Abbey medallions representing art, law, religion, and science around the rotunda.
The Carrara marble staircase was inspired by the staircase at the Paris Opera.
The House of Representatives consists of 203 members, each representing about 62,000 people, elected every two years. The desks are made of mahogany from Belize and date back to the Capitol's construction in 1906. The marble is from the Pyrenees Mountains in France.
The Senate consists of 50 members, each representing about 252,000 people, elected every four years. The paintings on the walls were painted by artist Violet Oakley and focus on the creation and preservation of the Union.
The Supreme Court decides on issues of constitutionality. Violet Oakley also painted the art on the walls in the courtroom.
---