New Hampshire State House
The tenth state capitol I visited was in Concord, New Hampshire. It was completed in 1819.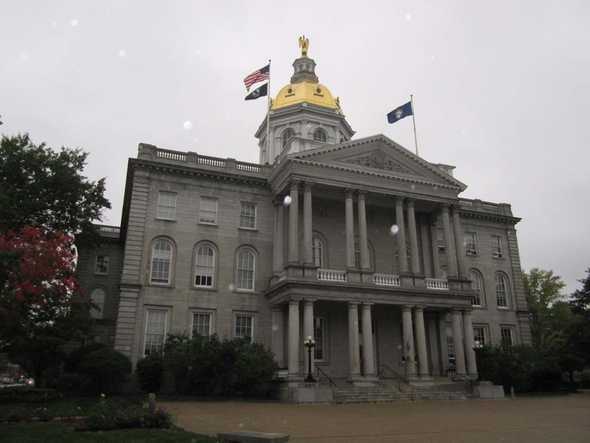 It took $82,000 to build the 126 feet wide and 57 feet deep building. Felons at the State Prison shaped granite boulders into blocks used to construct the building. In 1864 and 1909, the size of the building was doubled. On top of the dome is a gold-painted wooden war eagle.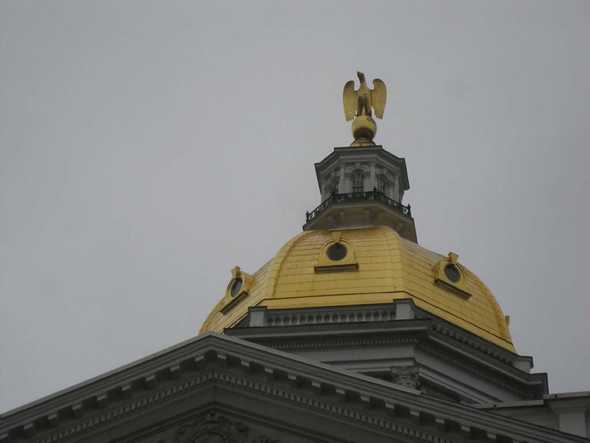 The House of Representatives consists of 400 members from 103 districts, each representing about 3,300 people, elected every two years.
The Senate consists of only 24 members, each representing about 55,000 people, elected every two years.
The Governor and Council Chambers are used by the Governor and five members of the Executive Council to implement public policy initiatives.
The state seal consists of the frigate Raleigh, the sun rising over the Atlantic Ocean in the background, and awreathof laurel leaves with nine stars around it.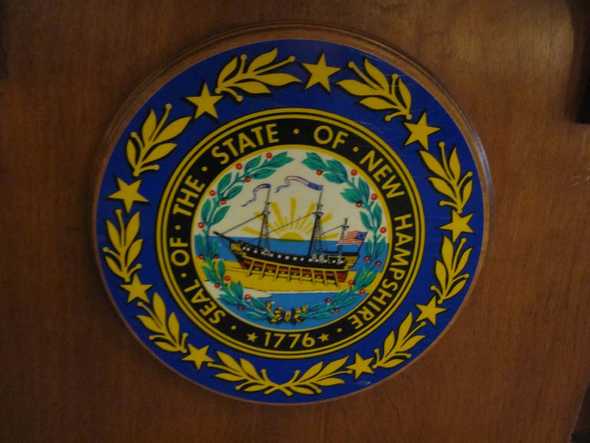 Outside is a replica of the Liberty Bell.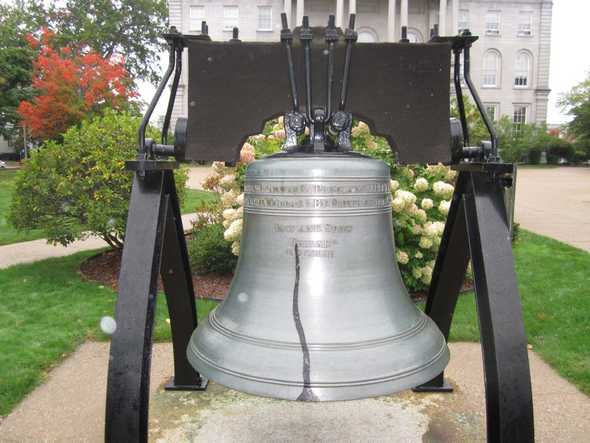 ---