Planning the trip, Part II
This is the second part of how I planned my month long travels.  You can read the first part here.
Once I had a list of cities that were possible to visit, I used AAA's online TripTik to find attractions to visit in each city. I made rough estimations on how long it would take to see each attraction and how long it would take to travel to the next attraction. Leaving a buffer of extra time for the unexpected made things less stressful.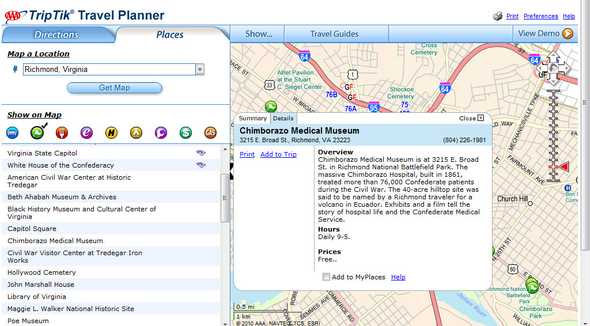 I prioritized the list where the top of the list was what I really wanted to see and went to first.  The places on bottom of the list were extra things to do if time permitted, and didn't really make much of a difference if I didn't get to them.
On other trips around the country, I have visited state capitols when I happened to be near one. It would be neat accomplishment to visit all the state capitols. As there were a number of state capitols that were nearby or in the cities I had planned to visit, I added those to my list of attractions to see, at the top of the list (a priority).
In some cities like Long Beach and San Diego, I left the plans completely blank. I knew I could hop on a bus or other form of public transportation, head downtown for the afternoon, and be back to the airport in time for the flight out that evening. These days were literally left up to fate. It was a little more nerve wracking as I had no idea what I would get to see. In the end, these days turned out to be very interesting and I have no complaints.
With all the planning one can do, often times getting to the place and finding out what one can do from the locals is the best option. Tourist information centers have lots of brochures and people ready to provide seasoned tips and alerts for the traveler.  If there is a convention or other big event in town, they can talk your ear off and tell you everything about it.  Keep track of the tips, as you can refer back to them if you go back in the future.
It may seem a little random in the way some of the days went. If I had planned everything and knew where I was going each day, it would have been a very different trip. I wouldn't have visited places like Lockport and the White Mountain National Forest.  And to be realistic, if there was a ripple in the execution, things would have gone awry as it did.  The result would have probably included disappointment.
One of the key points to making this trip work was the fact that I could switch activities around within the specified amount of time I had in each city. So if I found that one attraction opened earlier in the morning than another, I could visit the earlier one first and utilize the extra time at the beginning of the day. This worked well when I arrived on early flights in the morning, as I didn't have to wait for things to open. A phrase that comes to mind is that you can "sleep when you go home."
The combination of having a list of activities with priorities to avoid disappointments, being flexible with what you do in each place, and looking for other things to do as you complete the items on the list can make a trip of this magnitude less stressful, more fun, and a great memory with many stories you can tell in the future.
---