The eighth state capitol I visited was the Maryland State House in Annapolis. It is the first peacetime capitol of the United States.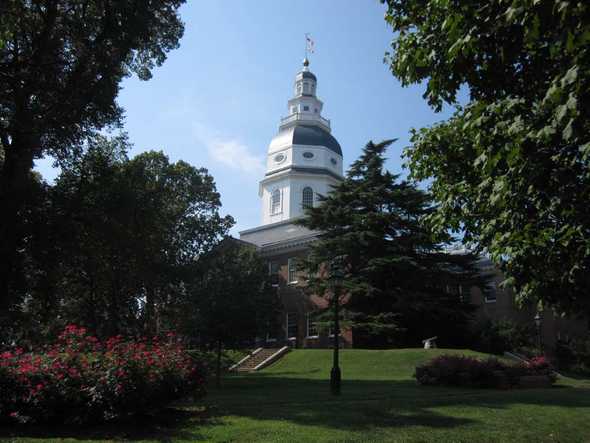 Construction of the third State House built on State Circle started in 1772 and was completed in 1779.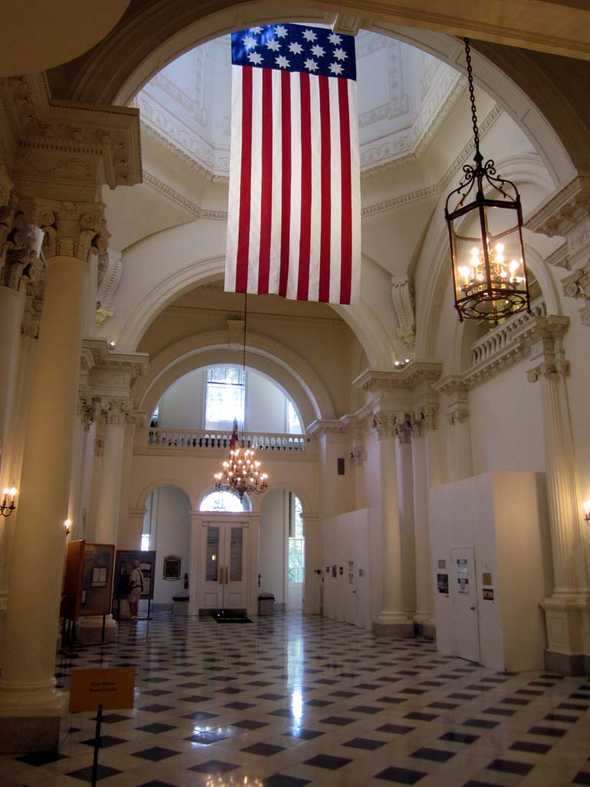 The State House originally had a leaky copper roof and a small cupola. In 1784 a new roof and a larger dome was built. The exterior was finished in 1787 and the interior in 1797.
When I visited, the Old House of Delegates chamber was closed to the public while it was renovated to look as it appeared in the late nineteenth century.
The Old Senate Chamber was undergoing extensive historical investigations that began in 2007. The plaster on the walls was removed revealing the 18th century brick and mortar walls.
A plaque in the floor marks the spot where General Washington stood and resigned his commission as Commander-in-Chief of the Continental Army on December 23, 1783.
A new larger annex was built in 1902 and completed in 1905 that included new chambers for the House and Senate.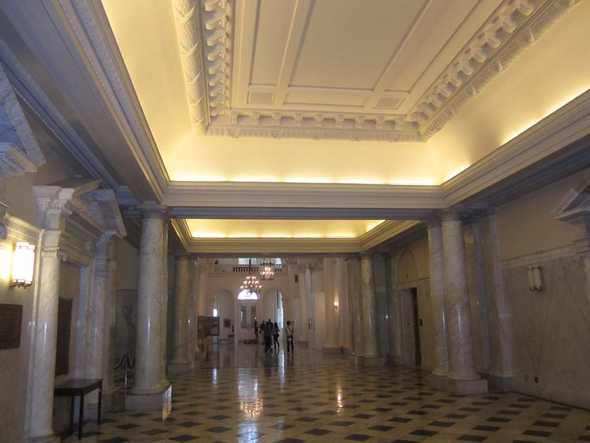 The House of Delegates is made up of 141 Delegates, elected from 47 districts every four years.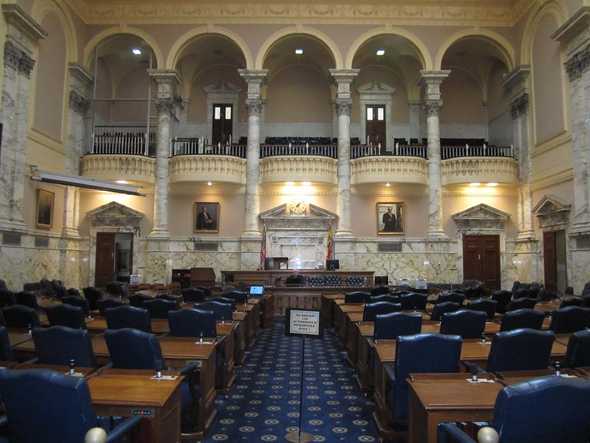 The Senate consists of 47 senators, each representing about 112,000 people, and elected every four years. The marble walls contains some beautiful designs.
At night the dome is lit up and can be seen from around the city.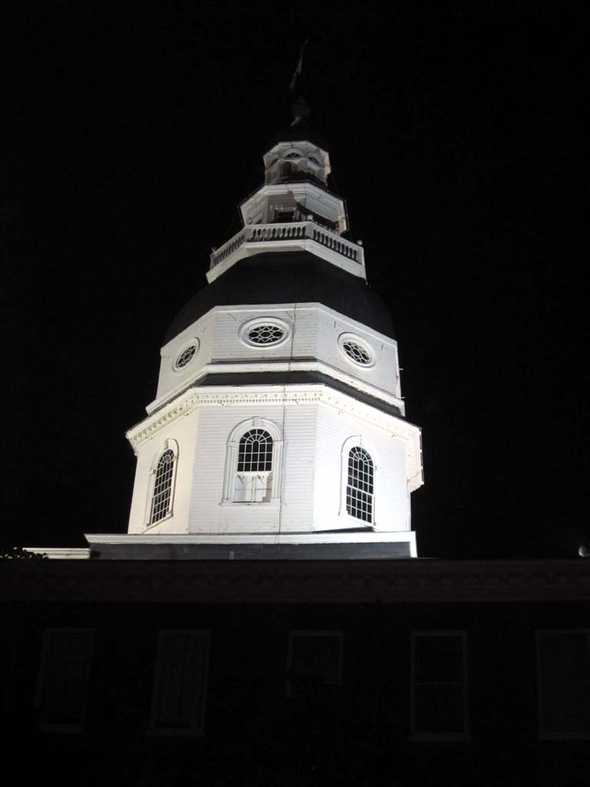 ---