Connecticut State Capitol
The seventh state capital I visited was in Hartford, Connecticut. After eight years of construction that cost over $2.5 million, it first opened in January 1879.
Richard M. Upjohn designed the capitol with a High Victorian Gothic style, the exterior consisting of marble from East Canaan, Connecticut. The granite came from Westerly, Rhode Island.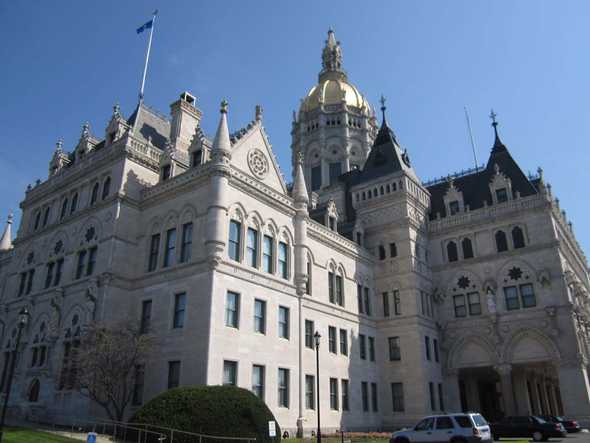 The Senate consists of 36 members, each representing about 94,600 people, elected every two years.
The House of Representatives consists of 151 members, each representing about 22,600 people, elected every two years.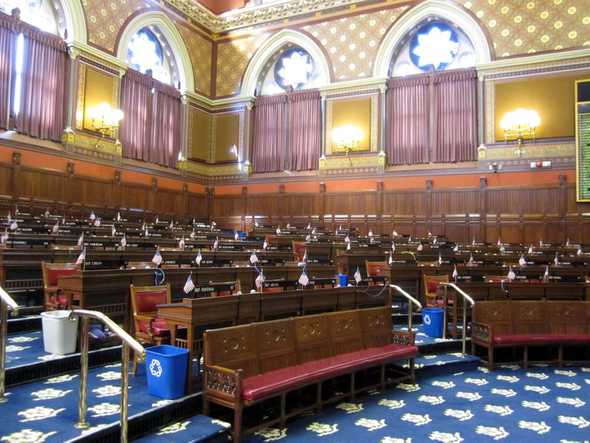 Genius of Connecticut, 17 feet 10 inches tall, was completed in 1877. After the bronze statue was damaged by a hurricane in 1938, the bronze was donated to the war effort during World War II. In the 1980s, the plaster model was refurbished with bronze and gold leaf and placed under the dome. A replica was made but was never installed on the top of the dome.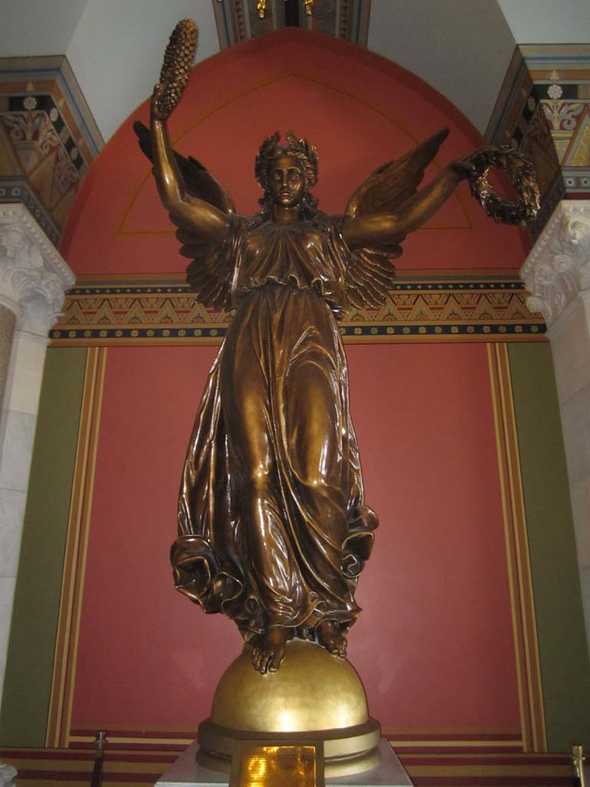 On display is a tree trunk from Snodgrass Hill. During the Battle of Chicamauga, half of the participants were killed or wounded in only two days. A cannon ball is lodged in the trunk.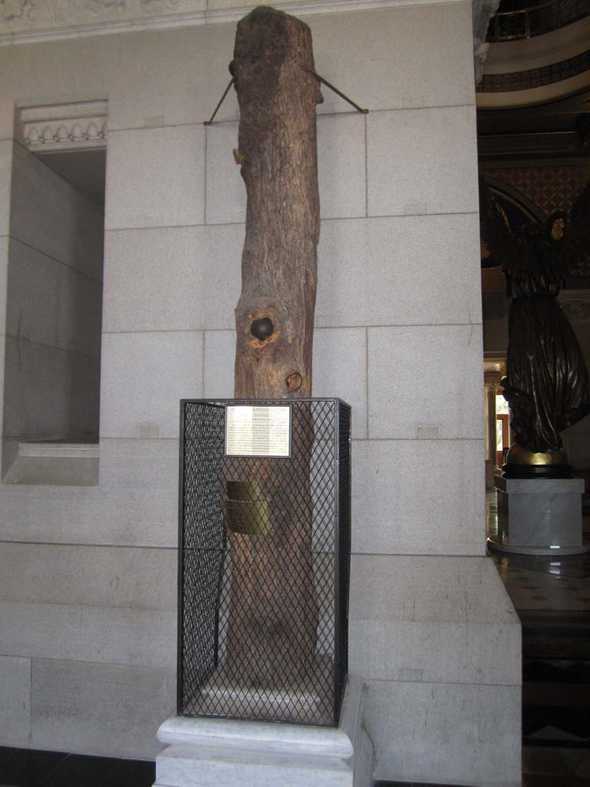 The Hotchkiss Revolving Cannon was designed by Benjamin Hotchkiss. It was installed on the Spanish battleship Vizcaya. In 1898 it was fired against U.S. naval forces during the Battle of Santiago Bay in Cuba. After the ship ran aground, Connecticut naval captain Caspar Goodrich sent it home as a reminder of the contributions by Connecticut citizens.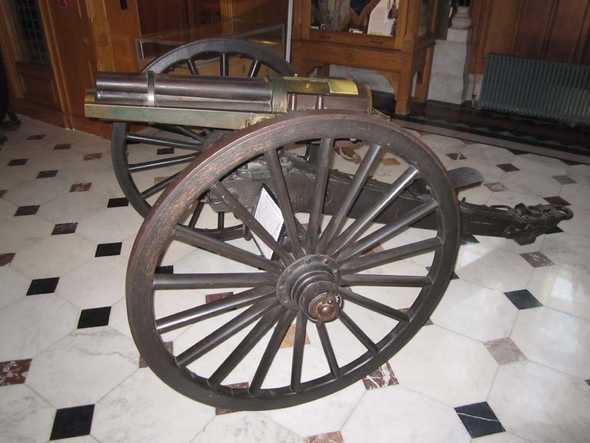 Marquis de Lafayette used this bed during the Revolutionary War when he was wounded. The strings had to be tight to prevent the bed from sagging. This is where the saying "Sleep Tight" comes from.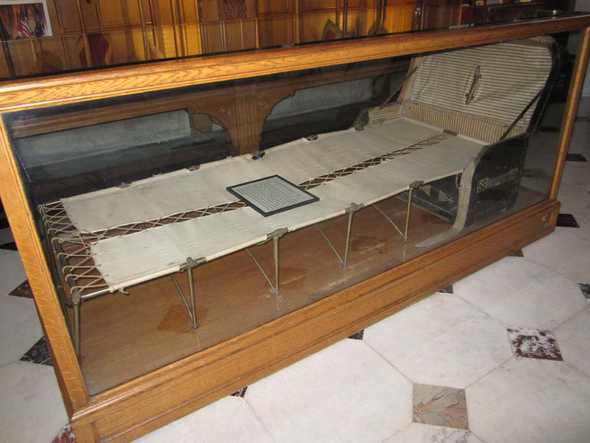 A replica of the Liberty Bell is located in the lobby.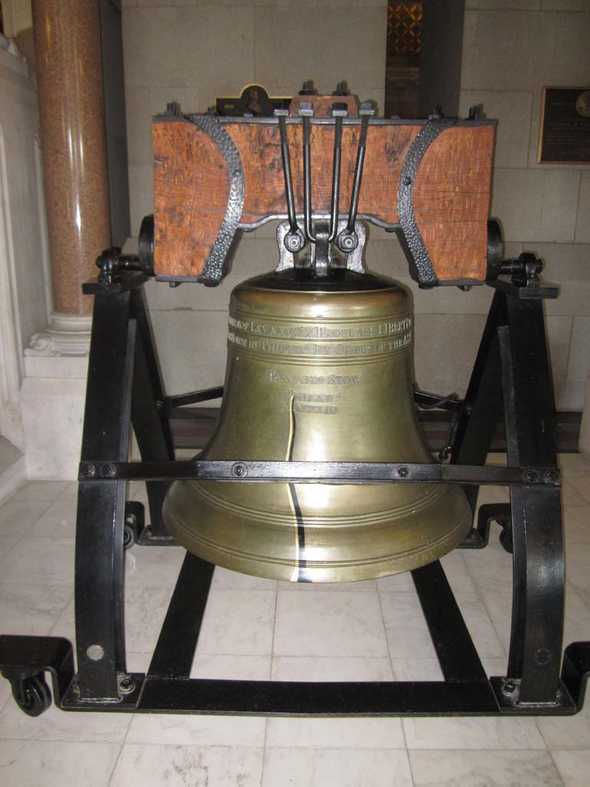 The legislative building consists of offices and committee rooms.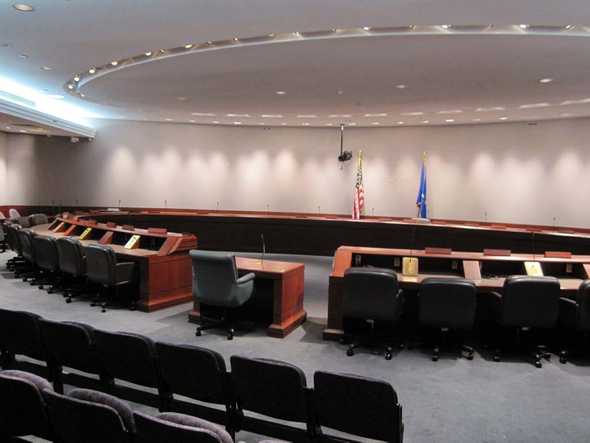 ---