The sixth state capitol I visited during my All You Can Jet journey in September was in Montpelier, Vermont. Vermont's State House has the oldest legislative chambers in the country.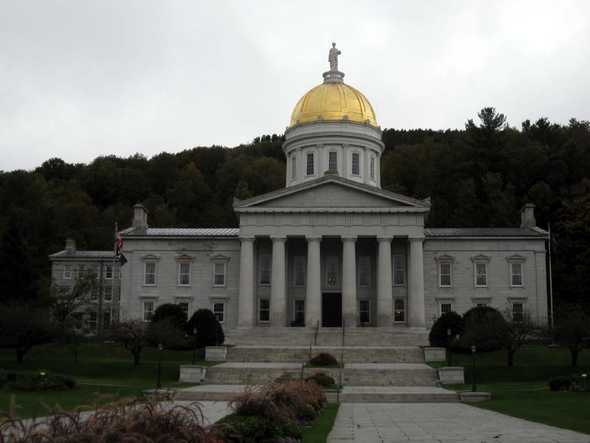 The dome is 57 feet high, made of wood and copper, and covered in 23.75 carat of gold leaf. The statue of Agriculture stands 14 feet high on top of a six footpedestal.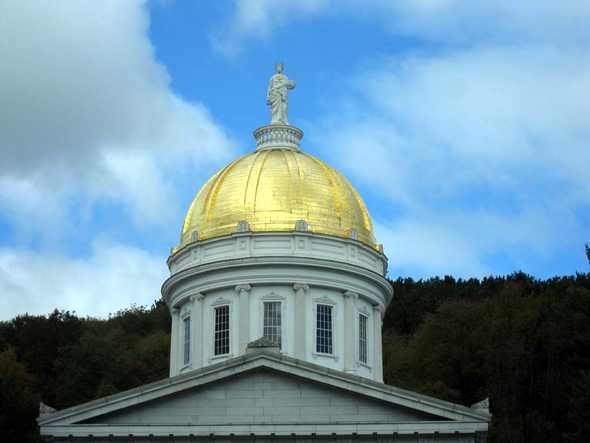 The lobby marble floor consists of white tiles from Danby, Vermont and black tiles from Isle La Motte on Lake Champlain. Fossils can be found embedded in the tiles.
The Senate is made up of 30 members, each representing around 20,300 people.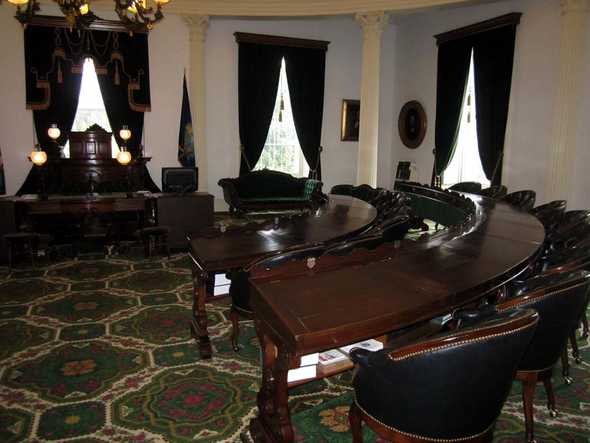 The House of Representative is made up of 150 members, each representing around 4,100 people.
The Governor's office is used during the legislature session and for ceremonial occasions. The Constitution Chair was carved from timbers from the U.S.S. Constitution and has been the official governor's chair since 1858.
---