The first state capitol I visited on myJetBlue All You Can Jet pass was in Salem, Oregon. The exterior is made of Vermont marble.
While not the most active city early in the morning with the legislature not in session, I was pleasantly surprised by the opportunity to take a tour up 121 steps to the observation deck on top of the capitol. The view is amazing even when the visibility is limited.
In the Governor's suite, a small Oregon state flag is on display. The flag was carried to the moon and back by Apollo 11.
The House of Representatives has golden oak paneling and carpet with the Douglas Fir, symbolic of Oregon's important wood products industry. The mural is of the historic meeting of Oregon pioneers at Champoeg in 1843 when the provisional government was established.
The Senate chambers has matched black walnut paneling and designs of wheat and salmon in the carpet, symbolic of Oregon's agricultural and fishing industries.
Outside is a replica of the Liberty Bell.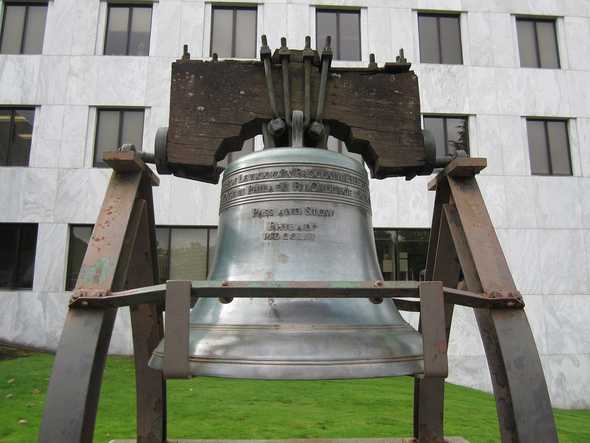 The Capitol Beaver family, sculpted by Kenneth M. Scott in 1985, represents the state animal.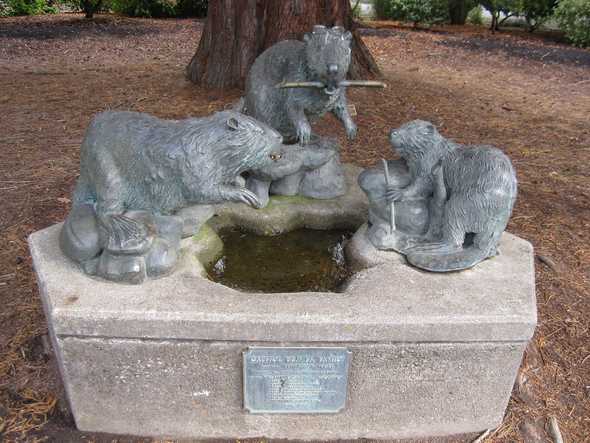 The Walk of Flags features all 50 state flags of the United States.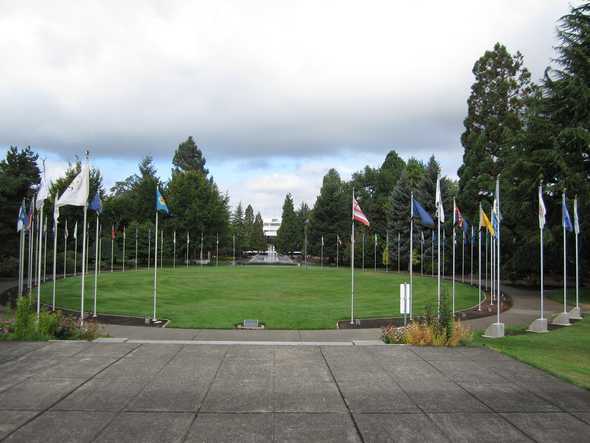 To the west of the capitol, in Wilson Park, Waite Fountain and the Parade of Animals sculpture offers peaceful place to stop and relax.
---