Departing a half-hour late from Chicago on JetBlue's Blue velvet, there were a ton of All You Can Jet jetters making their way to the west coast. At the gate, the plane was full of chatter with everyone sharing their experiences for the last month.
Many were showing off with the number of flights they've taken, the number of places they've been to, and where they've been internationally. We've been a busy bunch!
Headed directly into the sun, this last sunset of the trip was really awesome watching out the window.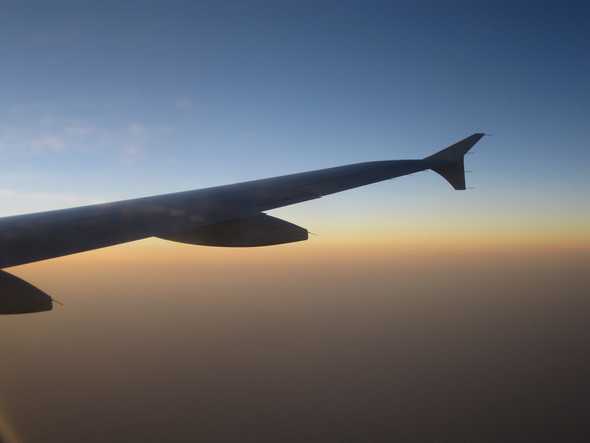 Captain Matthew and first officer Todd kept the flight calm and pleasant. Flight attendants were John, Laura, and Jackie.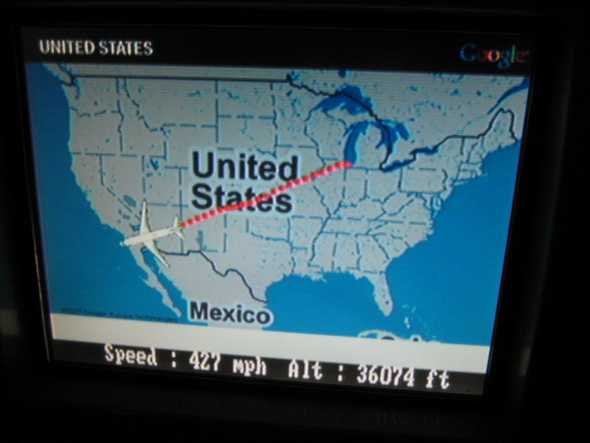 If this wasn't the best experience already, I got to watch an all new Mythbusters that I was part of. I answered a volunteer call a few months ago where about a group of volunteers stood in lines while drug sniffing dog myths were tested. Though I wasn't one of the few who were planted with drugs, I had a great time.
It was difficult looking for myself on JetBlue's small six-inch televisions. I was in a couple of frames, in a green jacket. I'm glad I got to see the premiere.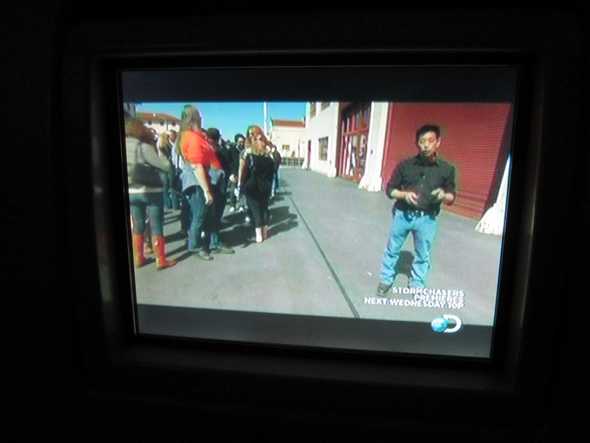 Special thanks goes to Jackie.
---