On the last day of this incredible experience made possible by the All You Can Jet pass offered by JetBlue, I got up early to see how much I could see and fit in.
My first stop was the Buckingham Fountainonly a few blocks from the hostel I stayed the night before.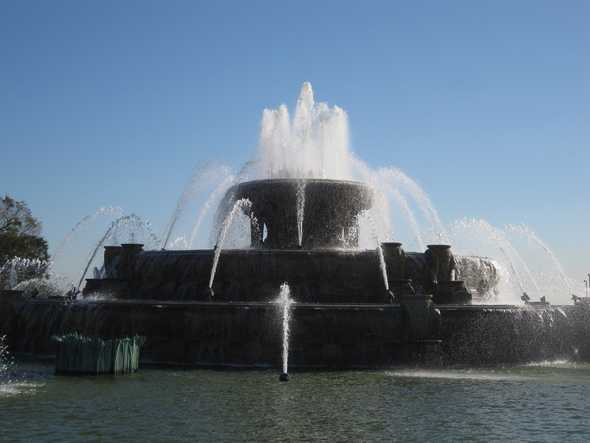 Walking north on Michigan Avenue there was a water display. After a few moments of watching a young child's face on the side of the tower smiling, a stream of water comes out of the child's mouth. It was an interesting effect between video and water physics.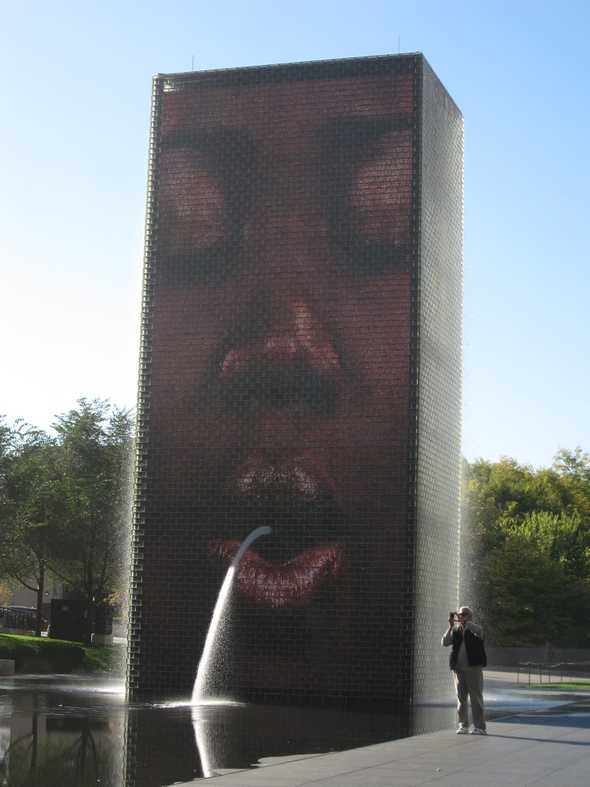 I crossed the Chicago River and watched one of the draw bridges raise for boats to pass under. It took an awful long time for the segment to lower back down. I should stay away from these bridges as they seem to get stuck when I take a picture.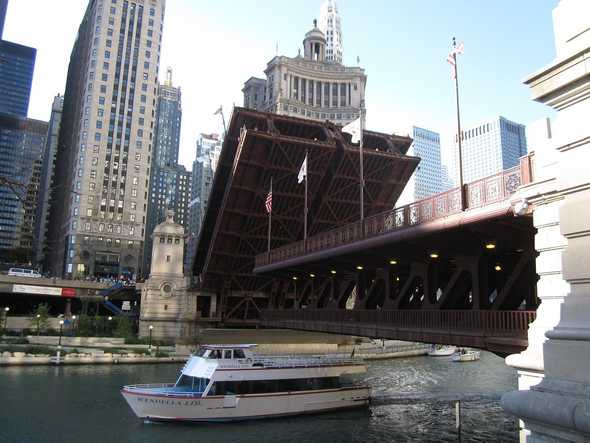 On the third attraction this month I paid for admission, I headed to the Willis Tower (formerly known as the Sears Tower).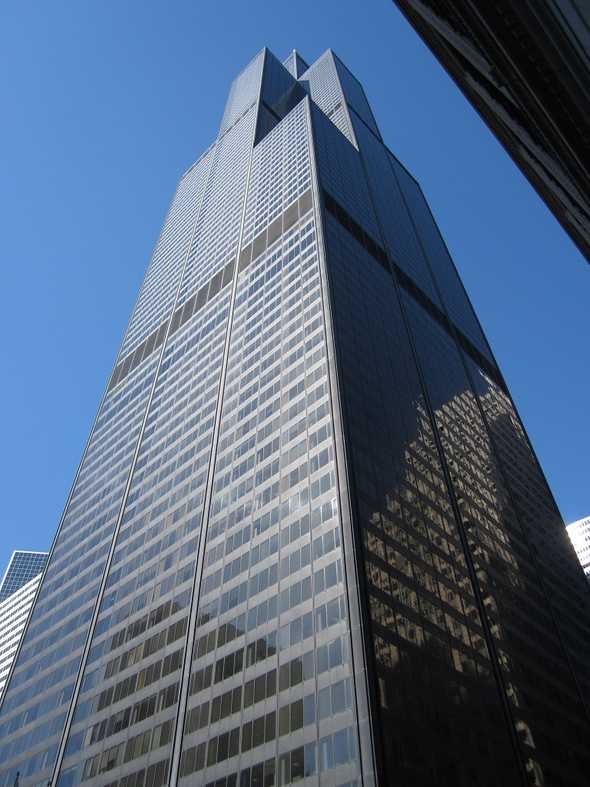 Taking the one minute elevator ride up 103 floors was similar to the many ascents on the JetBlue flights I've taken this month. The view from up there is really awesome.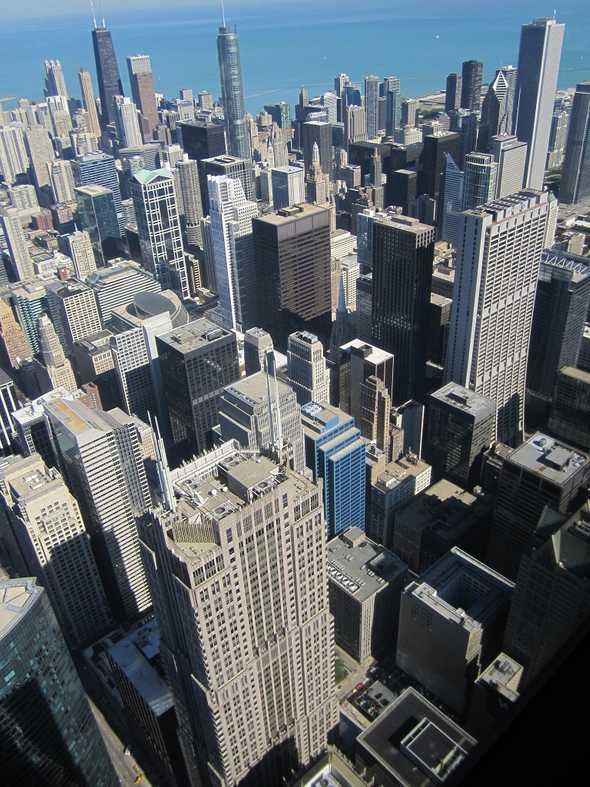 I'm really glad I went up in this tower because it is one of the tallest buildings in the world. This achievement was almost lost if not for the radio antennas they added to broadcast across four states. It might be cheating but the view is still impressive.
One of the newer features of the observation deck is what they call the Ledge. There are four glass enclosed sections that bascially extend out of the building. It takes some guts to step out on the glass floor but it's pretty neat to look down at your feet and the ground way down below. Look up and you can see the side of the building. I don't know how the window washers can do this everyday.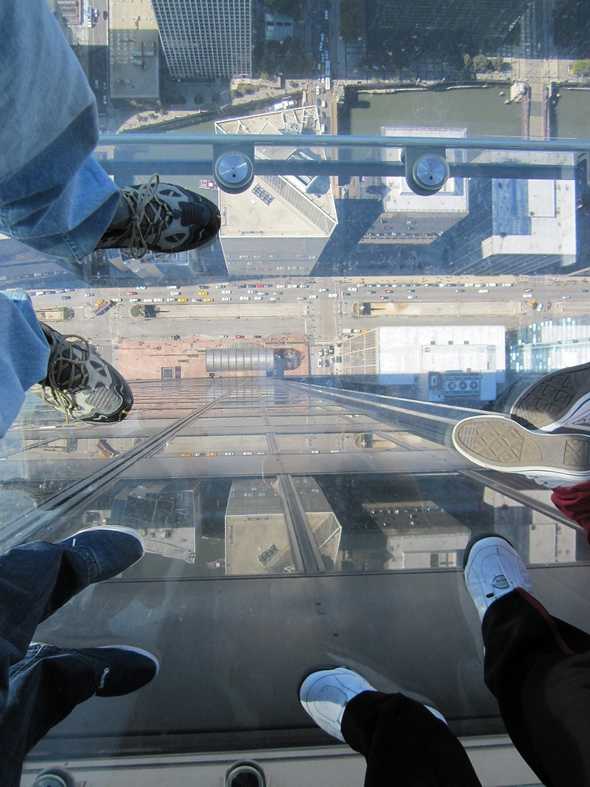 In the lobby of the tower is a 50,000 Lego brick model of the tower. It took 15 hours to build using 2x4, 2x6, and 2x8 Lego bricks.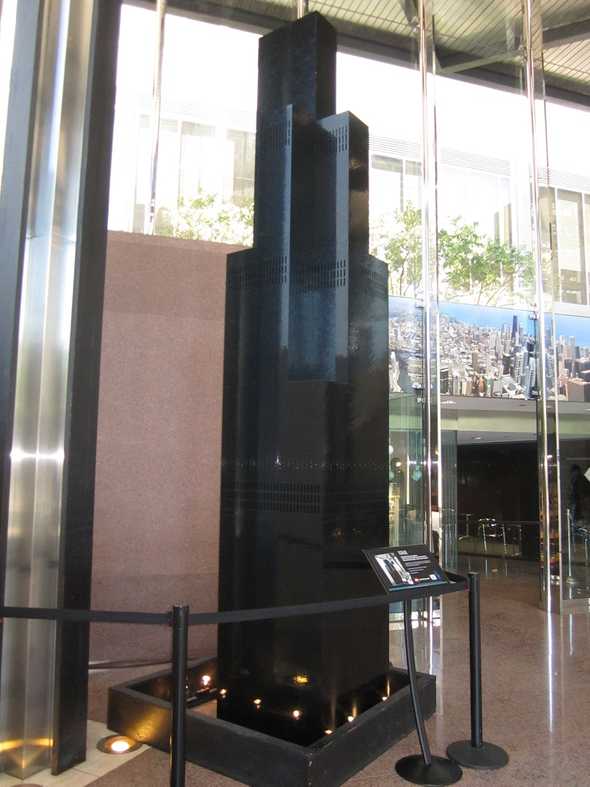 Heading back to the Buckingham Fountainat the top of the hour the fountain showed off.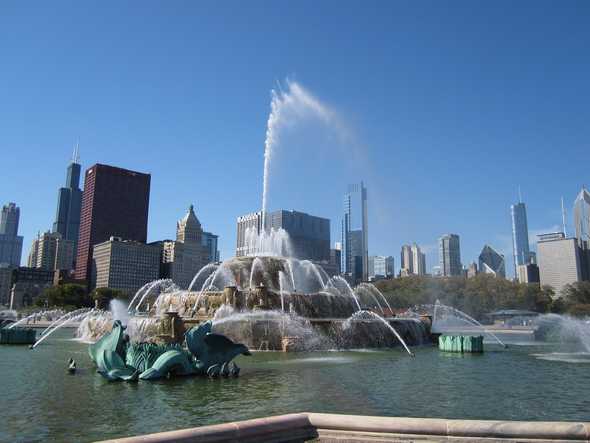 Between the fountain and the skyline, it was a great opportunity for photos. At the right angle I saw two rainbows. Find them in the photo below.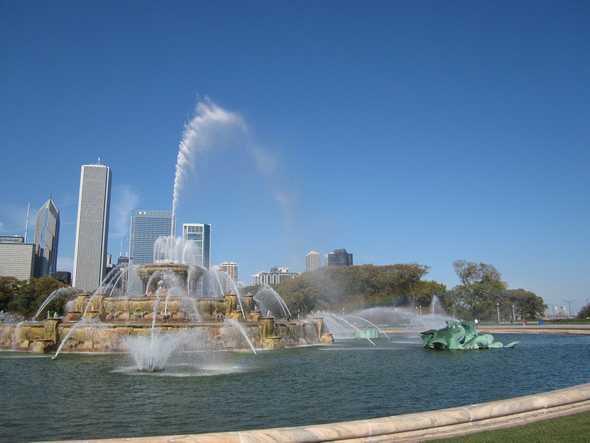 Chicago is definitely filled with a lot of stuff to see. I am glad that I finished this very long journey in this city with so many fascinating people of many cultures.
---