The day began back at Temple Square. This organ was in the Assembly Hall.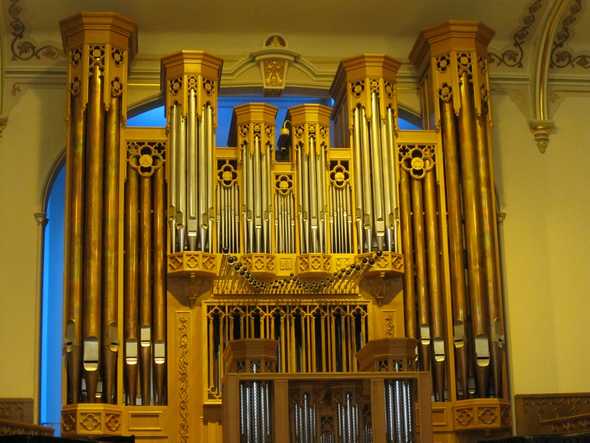 The handcart pioneer monument outside is a tribute to the thousands of hardy Mormon pioneers who walked 1,350 miles across the rugged plains in the 1850s from Iowa City to the Salt Lake Valley.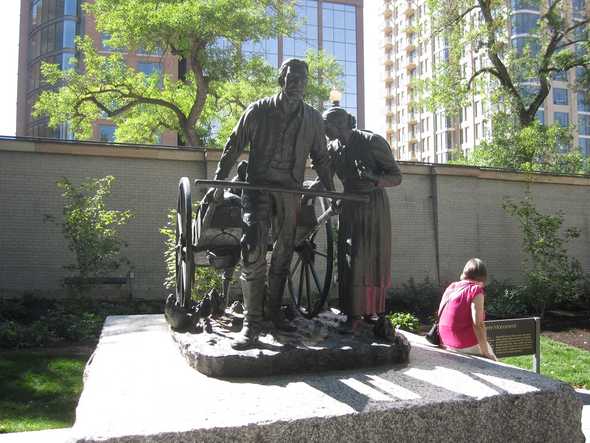 At midday, there was a organ rehearsal. As different musical pieces were played, the lights would change colors casting different shades of colors on the pipes and ceiling. My favorite colorswere orange and red.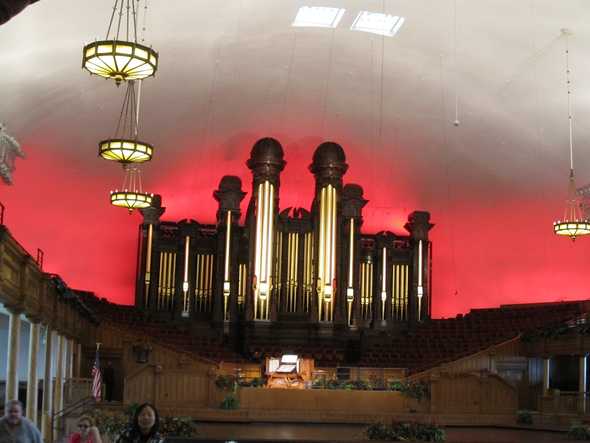 The Utah state capitol was the largest one I've seen this month. It felt like I walked endlessly though all the empty, very wide hallways.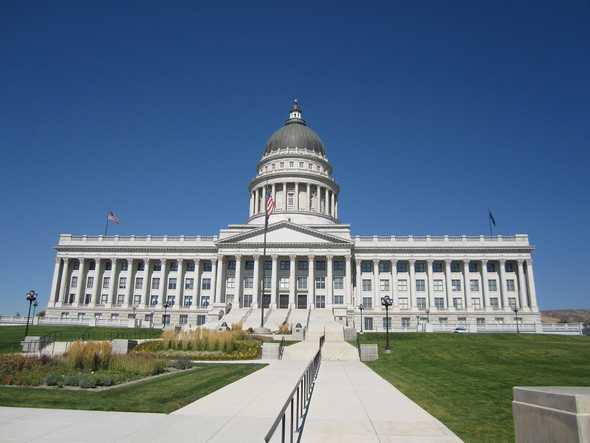 The capitol was retrofitted after the Olympics and reopened to the public. George, our tour guide, was very knowledgable about the building and gave us insider information about the capitol. During your visit, you're being watched from every angle.
The state emblem, a beehive, was all over the place. It was even in windows and railings.
On the way back to Temple Square, I stumbled upon Brigham Young Historic Park. A waterfall and a garden provided a few minutes of calm relaxation.
The Bee-hive house was erected in 1852 by President Brigham Young as his official residence. It was fascinating to see how this home was laid out and how time was spent with family, often times playing music.
As the sun began to set, I took a tour of the convention center. Another large building with many floors!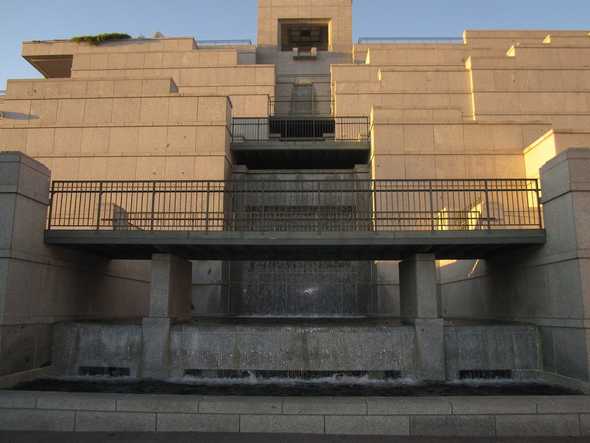 I was speechless when we went out on the roof. You can't get a better view than this at sunset.
There was a evening rehearsal in the convention center. I had only a few minutes to listen before I had to run for the shuttle back to the airport. It was really beautiful.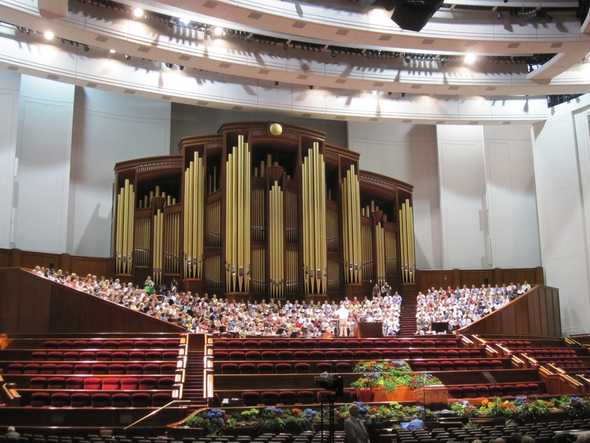 And one last picture…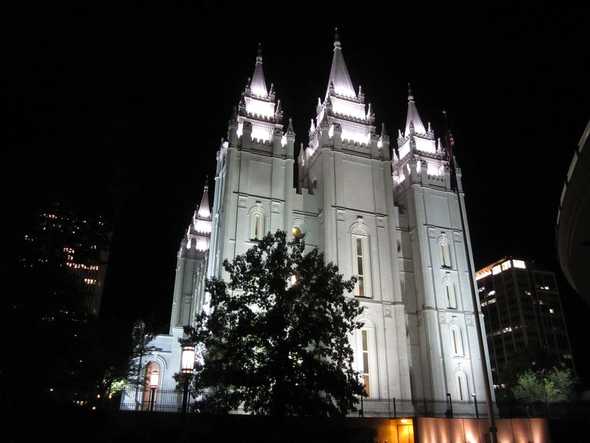 ---