After an unexpected weather cancellation on JetBlue flight 607, I faced being stranded in Portland until the next day.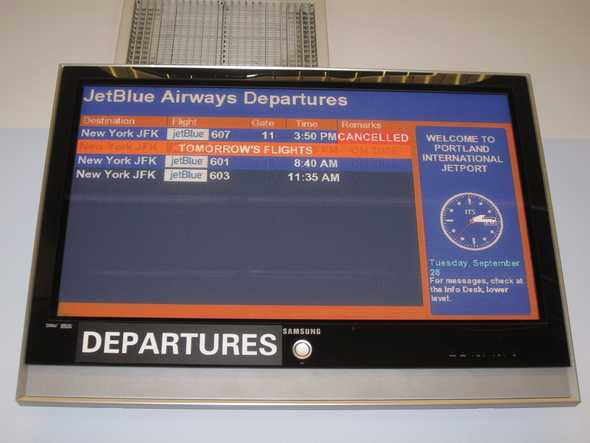 After over an hour and a half on the phone with JetBlue trying to find a way out on my birthday, we settled on a flight from Boston to New York the next day. It was my job to find a way to Boston.
Concord Coach Line offered an affordable two hour bus ride with free wifi that worked most of the way. I would highly recommend this alternative to anyone stuck in Portland. Even though they had some weird old movie showing that I didn't pay attention to.
---