For the last city on JetBlue's All You Can Jet pass this month, I landed in Chicago in the afternoon. Having little sense of direction and knowledge of what was around, I asked what the cheapest method to get downtown was. The subway was surprisingly simple and cheap, at $2.25.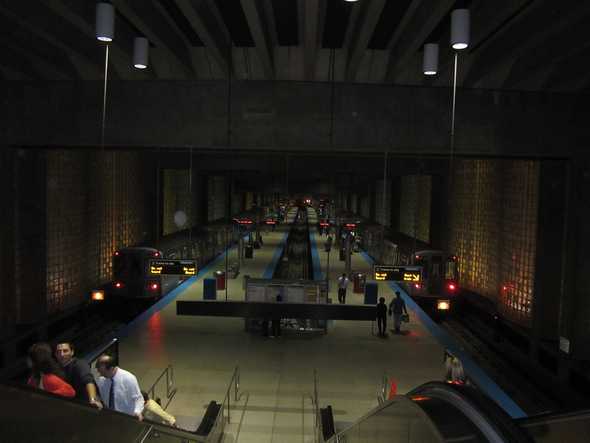 While reading the map of downtown on the street, a guy approached me and asked where I wanted to go. He walked with me towards the John Hancock building and as we walked he told me about the day pass for $5.75. It is good for 24 hours from the first use. Definitely worth it.
There are two options you can choose from when visiting the Hancock building. You can buy a ticket for the observation deck, or you can visit the bar. I met up with a few Jetters and we went to the bar for drinks.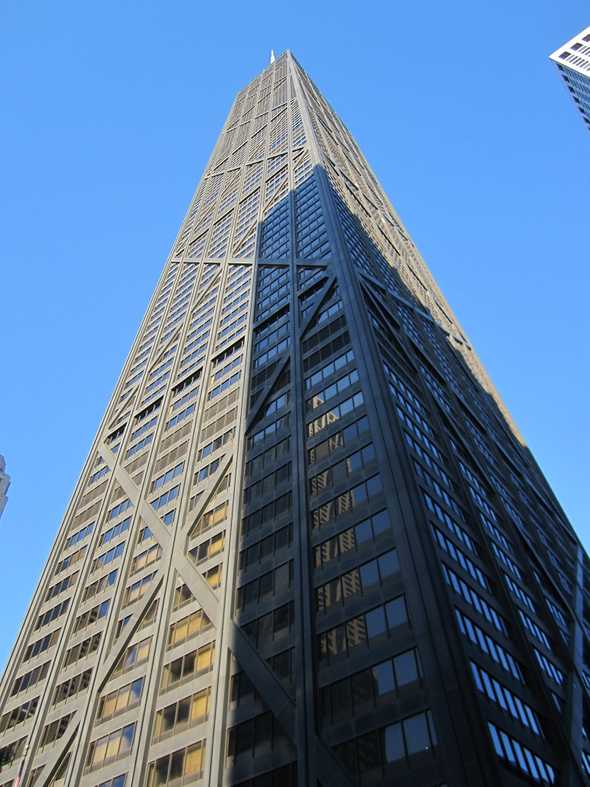 It was approaching sunset and we were on the side where we got to see the sun set. It was amazing that in a matter of about an hour the transition between daylight, sunset, and the city at night. All for a one drink minimum.
Chicago is really favorable to pedestrians. Maybe too much. I walked down Michigan Avenue for a good number of blocks. There are so many buildings to see lit up.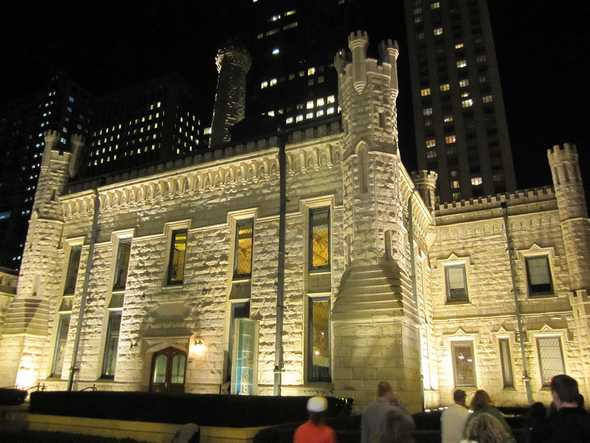 Near the Trump Tower is the Riverwalk. I didn't get a chance to take a boat ride but I hear it is worth it. The river is pretty with the reflected lights at night.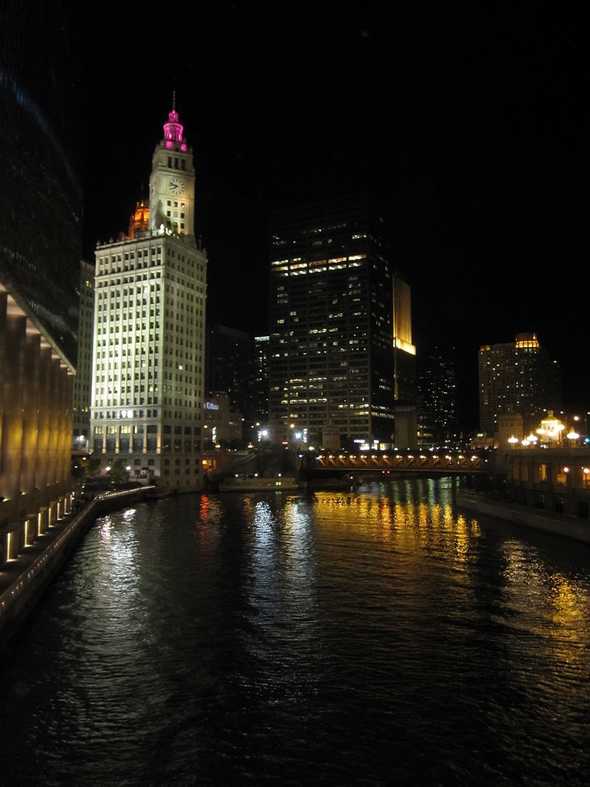 I got to the first hostel on this trip, also the first I've ever been too. I am sad that I didn't research and stay at more hostels this month as it was a lot of fun.
A sweet girl named Avory from Japan came up to me and asked where I thought she could go for a day, besides Chicago which she's been stuck for five days. There is so much to learn from people who come from other countries like Germany and Switzerland, just to name a few. And being in the same age group, it makes hanging out so much easier.
---