We started our day driving towards Raleigh. Not knowing if anything nearby was worthy of a few minutes of our time, I looked through the GPS destinations and found Replacements, Ltd. I once heard about the company when someone I know needed to replace some knives in her collection.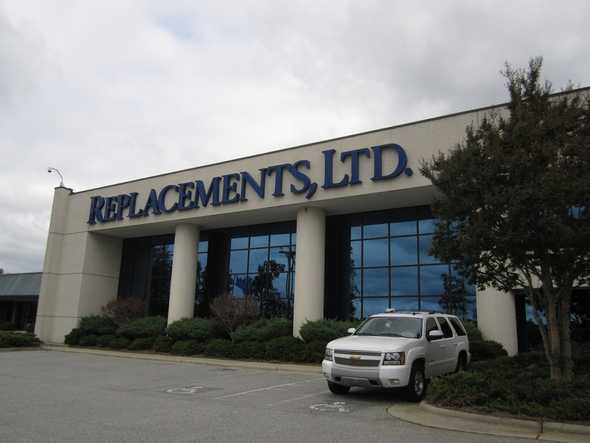 They have tours of their warehouse. I didn't realize how much stuff they have. Shelves and shelves of plates, cups, you name it! Their employees looked very happy and productive pushing carts around completing orders.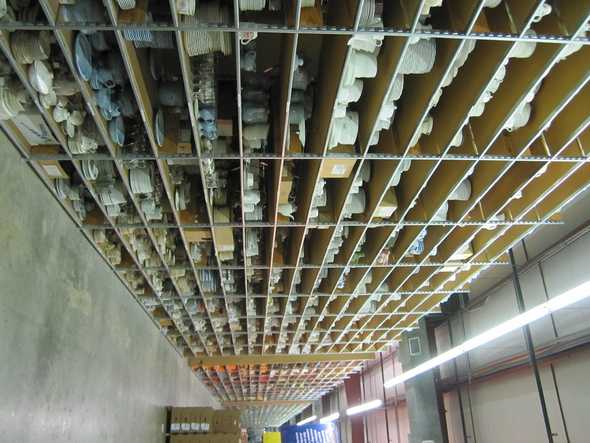 One of the services they provide is to hand craft spoons into a more decorative fashion.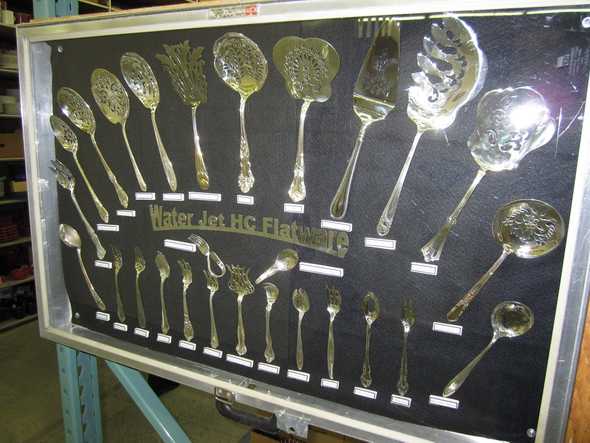 Pets are welcome to come to work. They have both an employee of the month, and a pet of the month program.
The fifteenth and final state capitol on my trip, the North Carolina State Capitol in Raleigh, was not as impressive as I had hoped it to be.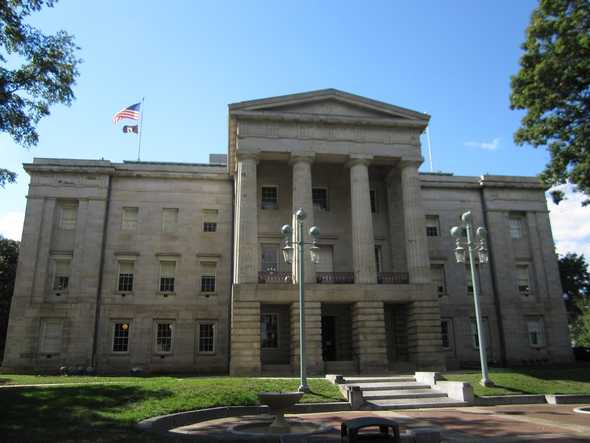 One fascinating thing was the west stairs that lead to the second floor. Enslaved African Americans would cart heavy loads of firewood up the stairs in iron-rimmed wheelbarrows for the fireplaces during legislative sessions. The steps are chipped and uneven.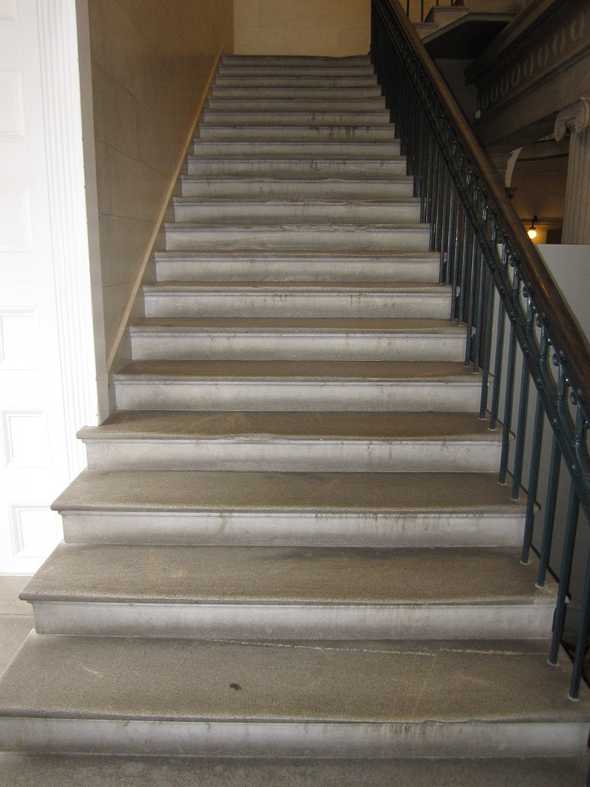 The House and Senate chambers have some pretty fireplaces.
The North Carolina Museum of History has some neat items on display including an old Ford vehicle.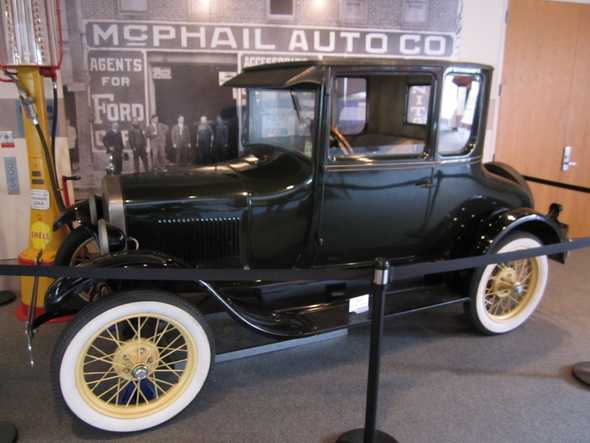 The Historic Oak View County Park farmsteadallows visitors the opportunity to learn how cotton was grown and harvested. There is an actual field of cotton that you can walk through and see the cotton on the plant.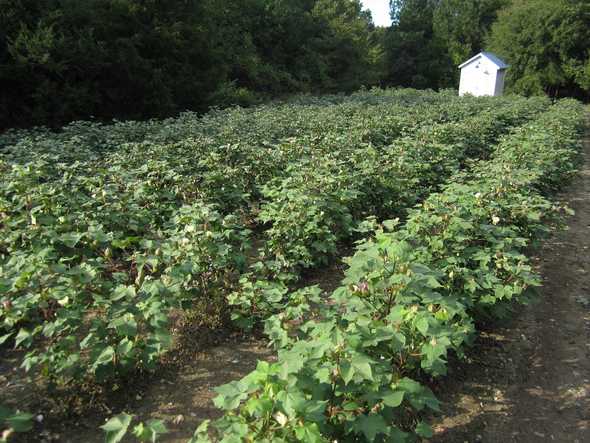 Heading back to Charlotte, we stopped by the University of North Carolina Chapel hill clock tower. The bells ring at 15 minutes before the hour. But the real surprise came at 6pm when the bells played a longer musical piece. It was pretty cool to hear the different tones of the bells.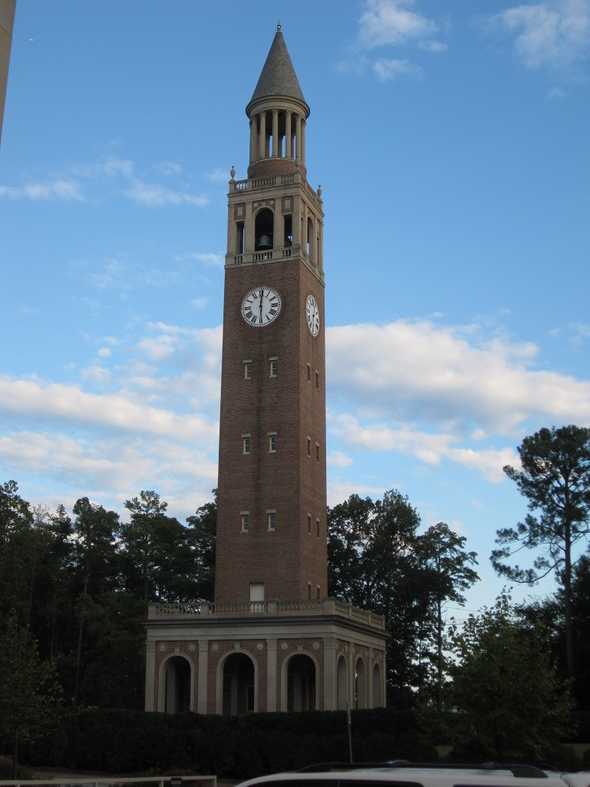 Driving back towards the airport we got to see an amazing sunset. It was also inconvenient driving into the sun at that angle.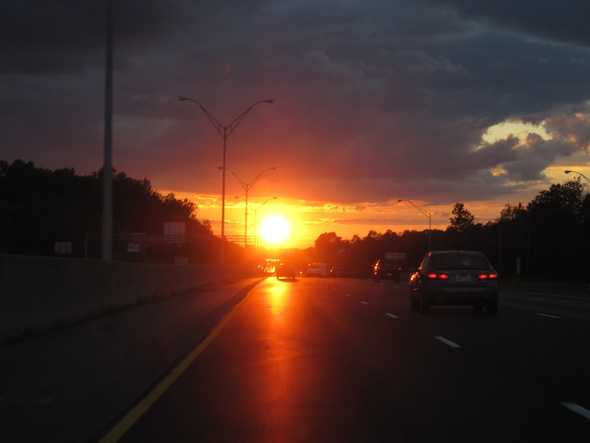 ---