Day 26: Harrisburg and Trenton
I woke up bright and early to get to the Pennsylvania state capitol. Due to it being a Saturday, much of the capitol was closed and the only option available was to take a tour.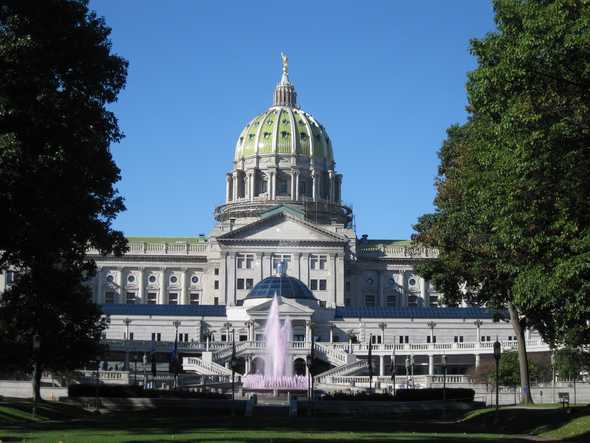 We were shown the Senate and House chambers.
Next up was the Supreme Court.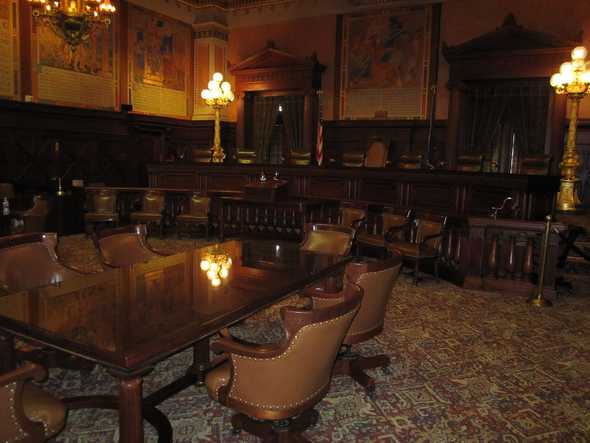 Lastly, we got to walk down the grand staircase.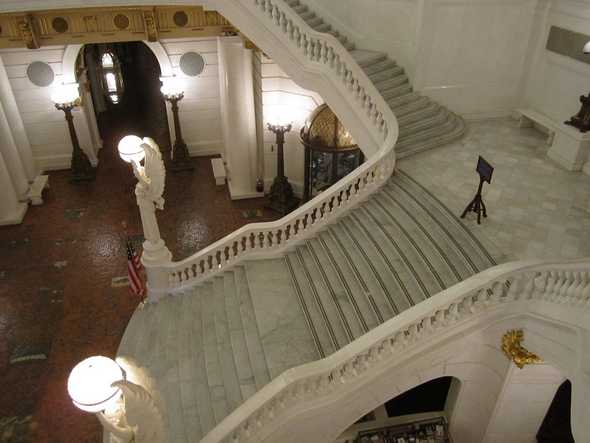 On the backside of the capitol is a water fountain. The water is colored red.
Across the street is the Soldiers & Sailors Memorial Bridge.
The second capitol for the day was the New Jersey State Capitol.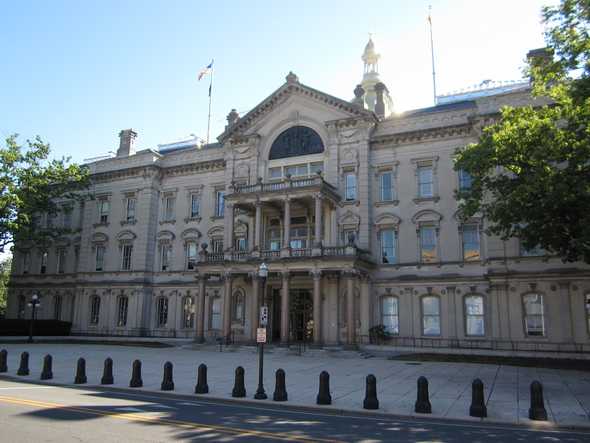 The House and Senate chambers.
Lastly, the Governor's ceremonial office. This podium is often used for press events.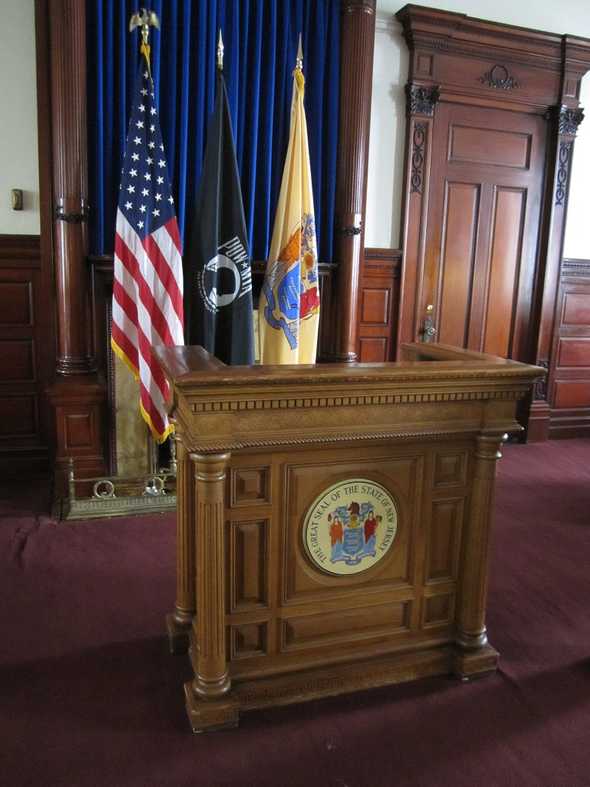 ---