JetBlue flight #1072 on Saturday from Richmond to JFK was supposed to be a simple flight. Instead, security confiscated some liquid fruit snacks that had made it from SFO through a number of checkpoints this week. I hope security enjoys them. I will have to find an alternate nutritional breakfast option for the rest of the month.
Then the flight was delayed coming in due to air traffic control and weather. Fortunately everyone boarded in record time and we were off the ground by 11am.
Jill and Cesar were the flight attendants this morning. Captain Bill tried to make up for the delay and got us to JFK just after noon. The skies were beautiful with a few small clouds here and there.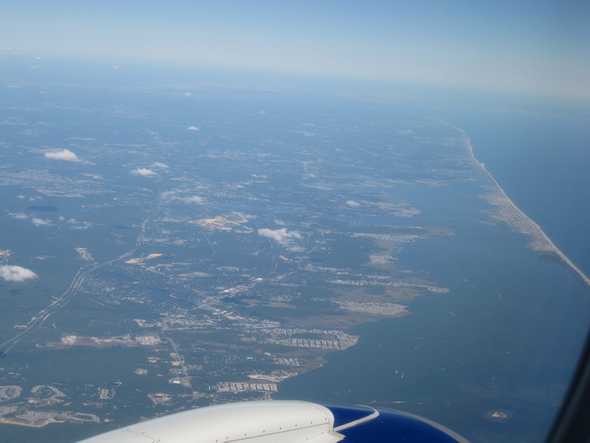 Overall, it was a good short flight getting me to my next destination with time to spare a visit downtown.
---