Making the most of my flying opportunities, my connecting flight at JFK was JetBlue flight #1073. Blue getaways, a small Embraer 190, was more roomier than the A320s that I've been flying on.
The flight was very quick, less than an hour of flight time. Captain Chris and James flew a calm flight with pretty clear skies. The cabin crew was Linda and Al. Because of this short flight, we didn't get to see much of the crew. The express service was very fast and efficient.
One interesting thing I noticed on the Live Map, the graphic of the airplane is so big that the wings reach about a third of the east coast. The scale is definitely off, with such a tiny airplane. Attention to the little details, that's all.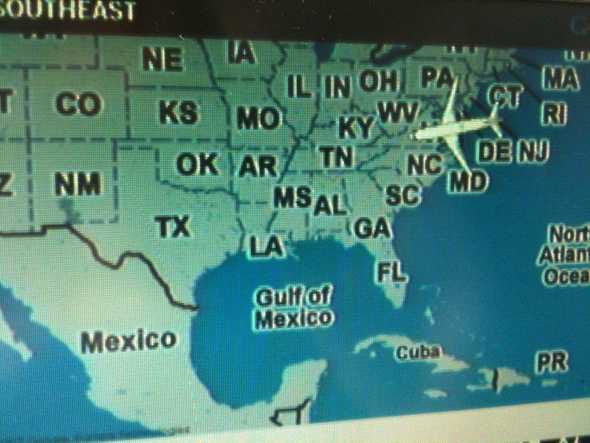 As for the rest of the day, no more flying as the All You Can Jet pass for 5-day passengers prevents traveling on Fridays and Sundays. Or rather, beginning your travels on those two days. Amandatoryrest period if you think about it.
---